Shields Up with Immutable Backups
We hope that this newsletter finds each of you and your families safe and well, with the recent events unfolding in Ukraine. It is a very unsettling time for all of us, including for our DPX team in Poland and our Ukrainian friends and colleagues. We are very proud of our team in Poland for the assistance they are providing to refugees. We hope and pray for everyone's safety and for a swift and more peaceful resolution to this conflict.
Technology transcends borders and it is important to recognize that it can be used to disrupt and inflict damage to mission critical systems.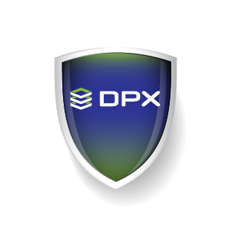 The US Cybersecurity and Infrastructure Security Agency (CISA) has issued a 
SHIELDS UP
alert to organizations of all sizes, that includes verifying your business continuity procedures and testing the cyber-resilience of your backups.
Both Catalogic DPX and CloudCasa support immutable backups and we recommend you use these options to provide tamper-proof, immutable backups. If you are a user of AWS or Kubernetes, you can also sign up for FREE automated Cloud Security Posture Reviews that can detect a number of vulnerabilities across your cloud (covers 20+ AWS services) and your Kubernetes environments. We hope you leverage these options to proactively improve your cyber-resilience posture.
Our Sincere Offer of Assistance
We offer our full assistance and remain prepared to support our customers in any way. We are available to do a free review and health check of your backup environment, data protection policies including your 3-2-1 backup strategy, and your business continuity plans.  We are happy to set up vulnerability assessments in supported environments and help enhance your cyber-resilience, per the CISA Directive.
Please do not hesitate to contact us if we can be of any assistance. Our Support Team is available 24×7 to help with your critical recovery needs.
DPX Knowledge Base - A Key Source of Information
Did you know that we have an extensive and searchable
DPX Knowledge Base
of articles?
For example, in March, VMware announced a possible vulnerability in the VMware Spring Framework, and Catalogic has not identified any associated vulnerability in DPX releases due to it.  Please see https://kb.catalogicsoftware.com/s/article/47417/en-us for more information on this.
Vote for Your Favorite Database Backup Solution!

We would love for you to vote in the annual Database Trends and Applications Readers' Choice Awards, a competition in which the winning information management solutions, products, and services are selected by you.
Catalogic DPX is nominated for the DBTA Reader's Choice Awards 2022, in the category of Best Database Backup Solution.
Please
Vote Here
  by scrolling down to Best Database Backup Solution category and select Catalogic at the top of the drop down list of vendors. We appreciate any and all votes, and your business!
Ransomware Got You Worried?
DPX has your back! As your data protection vendor, we know backups are your last line of defense to recover your data. In the next series of releases, DPX is adding new features to further protect your backup data. In fact, we are ready to preview our new ransomware detection features that scan the data you are backing up and alert you based on suspicious file activity and block-list patterns.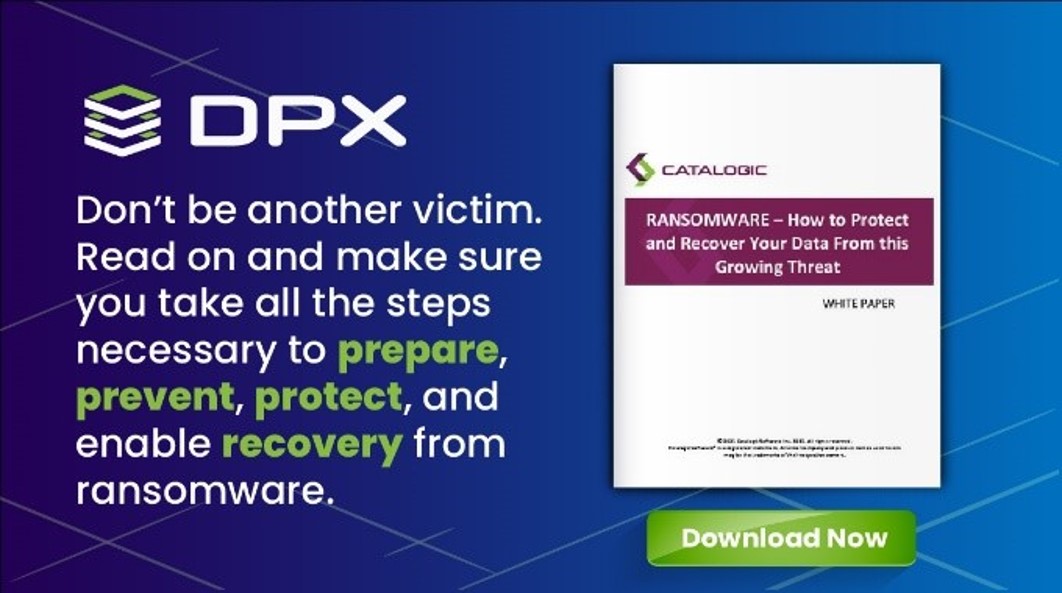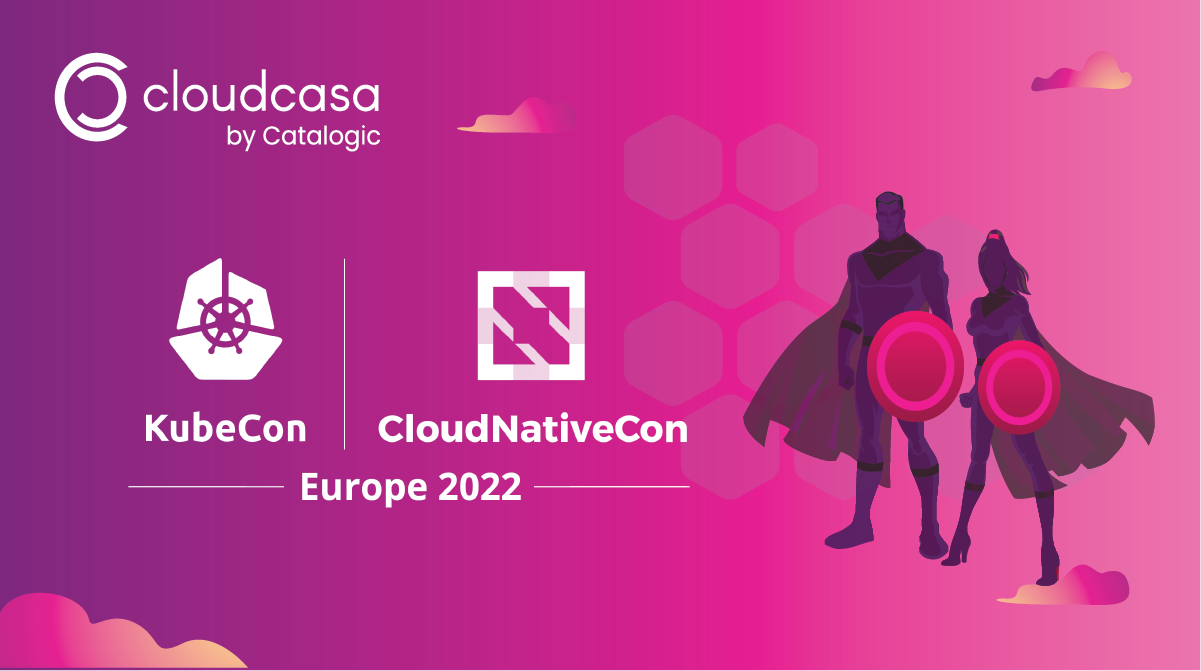 Meet with CloudCasa by Catalogic at KubeCon + CloudNativeCon Europe 2022 in Valencia, Spain from 16 – 20 May 2022.
Find us at our in-person booth S22 or at our virtual booth! Sign up for a free All-Access Virtual Pass (while supplies last).