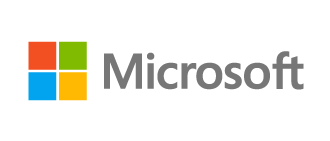 Catalogic has been supporting Microsoft systems for Data Protection
 

for over 2 decades. DPX
 

provides

 
data protection for multiple Microsoft system

 
such as Exchange, SharePoint and SQL Server.
Data Protection for Open VM environments can be backed up to Azure using

 
vProtect
.

 
ECX is a copy data management solution to handle multiple copies of SQL server
 

data in an efficient and

 
easy to use

 
manner
.

Catalogic DPX is an

 
efficient and flexible all-purpose data protection solution supporting disk, tape and cloud.  Our patented block-level protection reduces backup time and impact by 90%, for both physical and virtual servers. 
Catalogic DPX provides rapid, easy recovery of application including Microsoft Exchange, Microsoft SharePoint, and Microsoft SQL, without needing to restore an entire database or volume. Catalogic recovery works locally or remotely to support Disaster Recovery scenarios. Data replication allows you to efficiently. move data off-site.

Enterprise block and file level backup and recovery functionality, including instant availability mapping, instant and file virtualization capabilities. DPX also supports Microsoft as proxy servers for VMware agentless backup and as device servers.
vProtect
 

is an enterprise backup solution for Open VM environments such as RedHat Virtualization, Nutanix Acropolis,

 
Proxmox
, Citrix

 
XenServer
, KVM etc.

 
vProtect
 

can operate standalone or integrate with your existing backup software.
VProtect provides backup and data encryption to Microsoft Azure. Standalone deployments are also possible. vProtect can back up to any file system connected to the Proxy VM. In addition, data can be exported to Microsoft Azure.

VProtect provides data protection for virtual machines in Microsoft Hyper-V environments. By installing Hyper-V agents, vProtect can perform both full and incremental of VMs in Hyper-V 2016+ hypervisor and store the backup data in a wide range of different backup destinations including a local file system, Microsoft Azure, and many others. Specific features include snapshot management.
Catalogic ECX is Copy Data Management (CDM) software that can bring modernization to an existing environment without the disruption of needing new hardware. ECX delivers "in-place" copy data management through enterprise storage array
snapshots, allowing IT to maximize its investments in existing infrastructure to deliver self-service copies for VM admins and DBAs
Copy Data Management (CDM) is becoming a must-have solution for enterprises running SQL Server. Catalogic ECX integrates storage array copy processes (snapshots, replication, clones) with SQL Server, allowing users to leverage their existing storage infrastructure to automatically create, track and deliver fresh copies of SQL Server databases to those business units that require them.

ECX creates multiple application aware backups of a wide array of SQL environments. ECX can create copies of SQL 2008, 2012, 2016 and 2017 running on Windows Server 2008 – 2016. ECX can handle multiple SQL configurations such as failover cluster and Always on availability groups. ECX also supports point-in-time restores so it can restore SQL databases to the exact time.
Catalogic DPX: Dashboard Reporting with Microsoft Power BI
Dashboard Reporting for Catalogic DPX is an easy to use, fully customizable reporting tool that lets you quickly see the overall status of your DPX environment, while also offering drill-down into details.
Read More
Copy Data Management for SQL Server Databases
Copy Data Management is fast-becoming a must-have solution for any enterprise SQL Server environment. Catalogic ECX integrates storage array copy processes (snapshots, replication, clones) with SQL Server databases...
Read More
MS SQL CLUSTER BACKUP AND RESTORE USING PURE STORAGE AND CATALOGIC ECX
Get in contact with us and we can quickly provide product demonstrations, pricing, and a free proof of concept.