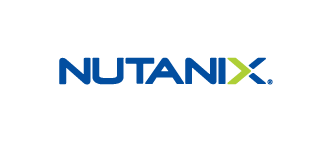 vProtect
 

for Nutanix delivers efficient and scalable Nutanix backup & restore with full backups or

 
incrementals
 

(Changed Region Tracking), drive-exclusion and single file restore.

 
vProtect
 

provides incremental

 
backups
 

for Nutanix

 
through the use of
 

Changed-Region Tracking (CRT) based on the hypervisor APIs. 
vProtect
 

is an enterprise backup solution for Open VM environments such as RedHat Virtualization, Nutanix Acropolis,

 
Proxmox
, Citrix

 
XenServer
, KVM etc.

 
vProtect
 

can operate standalone or integrate with your existing backup software.
Hypervisor snapshot management is available for Nutanix Acropolis. vProtect manages hypervisor snapshot schedules and retention times, allowing you to combine a short-term protection option that provides fast restore/revert using snapshots, plus a longer-term backup to a separate target device, all managed in one place.

vProtect uses the hypervisor functions to create application-consistent snapshots for Nutanix. This allows for quiescing databases prior to the snapshot, which results in a more consistent backup. vProtect also allows you to setup periodic backup with your own scripts or application-native backup commands. These can be executed either on the Node or remotely over SSH. The application can reside anywhere: in a VM, Kubernetes deployement or on a physical box.

The mountable backup feature provides a quick and easy way to access backup data without having to do a full VM restore. This is especially useful for restoring one or a few individual files. The user can mount the backup image which requires no data movement, and simply copy back the needed files. Incremental backups can also be mounted because the vProtect Node merges the incremental backups into the full backup image.
Get the best support from our highly rated support team. Contact us today to discuss how our smart data protection solutions can help fill the gaps in your enterprise and cloud-native data protection infrastructure.
Modernized Backup for Nutanix AHV Environments
vProtect is an enterprise backup solution for Nutanix Acropolis Hypervisor and other open virtual environments. vProtect enables VM-level protection for Acropolis and can function as a standalone solution or integrate with enterprise backup software such as IBM Spectrum Protect, Veritas NetBackup, Dell-EMC Networker and Catalogic DPX.
Read More
VPROTECT – AGENTLESS BACKUPS FOR OPEN & EMERGING VIRTUALIZATION PLATFORMS
Get in contact with us and we can quickly provide product demonstrations, pricing, and a free proof of concept.