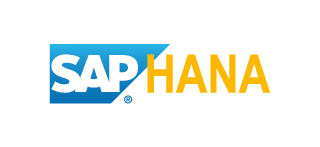 SAP HANA is an in-memory database platform that offers a range of analytics processing capabilities to support enterprise-grade workloads.

 
SAP HANA is supported by both our flagship products, ECX and DPX.

DPX
 

has long supported
 

SAP on Oracle,

 
and extended support
 

for SAP HANA
 

in DPX v
4.6.1
Catalogic DPX is an efficient and flexible all-purpose data protection solution supporting disk, tape and cloud.  Our patented block-level protection reduces backup time and impact by 90%, for both physical and virtual servers. 
Block-level Protection

SAP HANA administrators use SAP Tools every day to manage the databases and data protection as a critical part of these activities. Catalogic DPX has tightly integrated with the SAP native tools like SAP HANA Cockpit and Studio that Database administrators can easily start and schedule DPX SAP HANA Backups without having to access the DPX Management Console.

Disk, Tape or Cloud

DPX provides the ability to write SAP HANA backups to the destination of your choice. Completely Storage Agnostic.
Catalogic ECX is Copy Data Management (CDM) software that can bring modernization to an existing environment without disruption. ECX delivers "in-place" copy data management to enterprise storage arrays, allowing the IT team to make use of its existing infrastructure and data in a manner that is efficient, automated,

 
scalable
 

and easy to use. 
Application-aware Functionality

Catalogic ECX offers application-aware functionality to work with critical enterprise databases, including SAP HANA. Automated log management provides the means for point-in-time restores to any transaction point in-between storage snapshots.

Storage Snapshots

By orchestrating the creation and use of storage snapshots and replicas with SAP HANA, ECX becomes a powerful, next generation copy solution, whether used for recovery scenarios or serving copies to data consumers. ECX integrates specifically with the SAP HANA APIs, avoiding the need for pre-scripts/post-scripts for snapshotting, as well as for recovery mounts.
SAP HANA BACKUP USING PURE STORAGE SNAPSHOTS
CATALOGIC ECX SAP HANA BACKUP AND RESTORE ON HPE NIMBLE
Get in contact with us and we can quickly provide product demonstrations, pricing, and a free proof of concept.