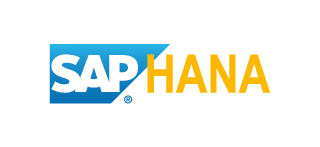 SAP HANA is an in-memory database platform that offers a range of analytics processing capabilities to support enterprise-grade workloads.

 
SAP HANA is certified with and supported by our enterprise data protection product, Catalogic DPX.

DPX
 

has long supported
 

SAP on Oracle,

 
and extended support
 

for SAP HANA
 

in DPX v
4.6.1.
Catalogic DPX is an efficient and flexible all-purpose data protection solution supporting disk, tape and cloud.  Our patented block-level protection reduces backup time and impact by 90%, for both physical and virtual servers. 
Backup and Restore

SAP HANA administrators use SAP Tools every day to manage the databases and data protection as a critical part of these activities. Catalogic DPX has tightly integrated with the SAP native tools like SAP HANA Cockpit and Studio that Database administrators can easily start and schedule DPX SAP HANA Backups without having to access the DPX Management Console.

Backup Storage Flexibility

DPX is storage agnostic and provides the ability to write SAP HANA backups to the destination of your choice, including Disk, Tape or Cloud.
Get the best support from our highly rated support team. Contact us today to discuss how our smart data protection solutions can help fill the gaps in your enterprise and cloud-native data protection infrastructure.
Get in contact with us and we can quickly provide product demonstrations, pricing, and a free proof of concept.