Explore Our Smart Data Protection Solutions
The Smart Choice in Data Protection has:
Reliable backup that works
Rapid data recovery when you need it
Ransomware protection and recovery
An open storage model
A first-class support team
Affordable, simple licensing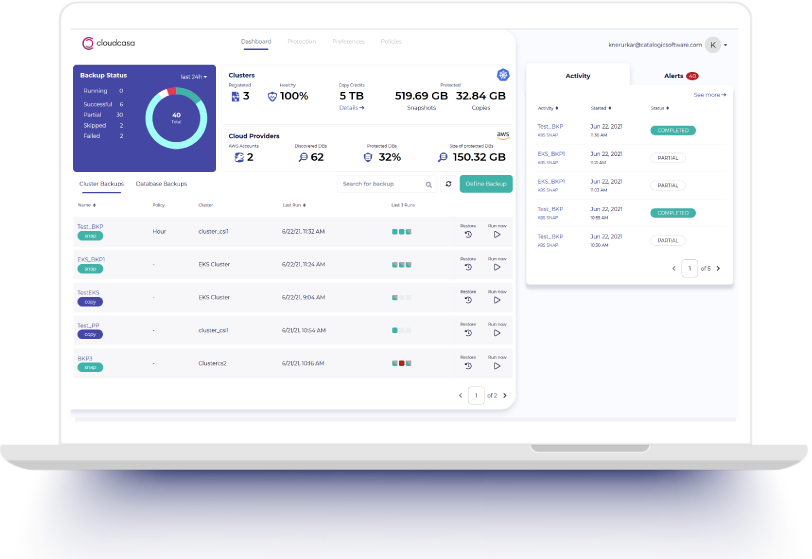 Kubernetes and Cloud Database Protection as a Service
Secure, multi-cluster Kubernetes backup-as-a-service that supports all distributions
Free snapshots forever with Kubernetes cluster resource backup
Fair, capacity-based pricing that is transparent and simple
No limit on worker nodes, clusters or Persistent Volumes (PVs) and RDS snapshot orchestration
Application-consistent backup with ransomware protection
NetApp Ransomware Shield
CryptoSpike uses a multi-pronged technology approach to combat ransomware
Infected users are blocked from further access to NetApp file shares, helping to halt the spread of ransomware
Infected files recovered using NetApp snapshot
NetApp File Catalog
High performance file indexing, search and restore for NetApp file environments
Easily locate and recover files on NetApp storage
Manage Snapshot, SnapVault and SnapMirror schedules and retention times
Open VM Backup with Integration into Enterprise Backup Platforms
Support for a wide range of Open VM platforms
Supports data export into existing backup environments for integration and long-term storage
Easy file recovery directly from within the Web UI
Data exported in native, hypervisor-specific format
Multi-node support for better scalability or geographically dispersed environments.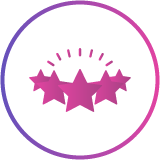 Customer Satisfaction Rating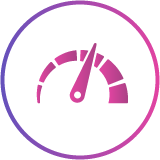 Net Promoter Score
Years protecting data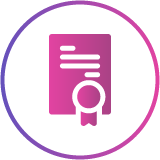 Global Patents
See how we team up to make smarter products and get them to you.
Discuss the Smart Data Suite
Get the best support from our highly rated support team. Contact us today to discuss how our smart data protection solutions can help fill the gaps in your enterprise and cloud-native data protection infrastructure.