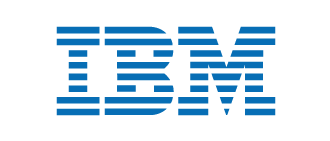 Through operational modernization, Catalogic lets you derive additional value from your IBM storage investment, deliver a more agile IT infrastructure, and improve business productivity.
Catalogic ECX is Copy Data Management (CDM) software that can bring modernization to an existing environment without the disruption of needing new hardware. ECX delivers "in-place" copy data management through enterprise storage array
snapshots, allowing IT to maximize its investments in existing infrastructure to deliver self-service copies for VM admins and DBAs
Data Management

The combination of IBM® FlashSystem® and Catalogic ECX™ can increase the efficiency and lower the cost of flash storage. Catalogic transforms your IBM Storwize, SAN Volume Controller (SVC), VersaStack and FlashSystem V9000 environments with a non-disruptive, software-only solution.

Data Recovery

By combining IBM Spectrum Virtualize storage, IBM SoftLayer Cloud and Catalogic ECX, you can easily deploy a totally automated disaster recovery infrastructure that can be as much as three times less expensive than manual solutions. Catalogic ECX expanded the application support matrix considerably by adding SQL physical hosts, Epic EHR with InterSystems Cache environments, physical server basic file systems including IBM AIX.
vProtect
 is an enterprise backup solution for Open VM environments such as RedHat Virtualization, Nutanix Acropolis, Proxmox, Citrix XenServer, KVM etc. vProtect can operate standalone or integrate with your existing backup software.
vProtect supports data export into existing backup environments for integration and long-term storage with IBM Spectrum Protect. vProtect has a unique ability to export backups to third-party backup providers. This allows vProtect to add native Open VM backup functionality into products that do not natively support these hypervisor platforms or Kubernetes, which can backup to IBM Object Cloud Storage.
Catalogic ECX and IBM V9000 All Flash Array
Solution overview whitepaper describing the benefits of using Catalogic's ECX CDM platform to manage and orchestrate data leveraging IBM V9000 All Flash storage arrays.
Read More
Get in contact with us and we can quickly provide product demonstrations, pricing, and a free proof of concept.