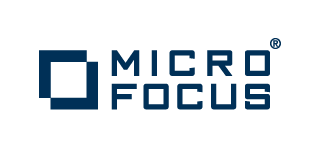 Catalogic has provided industry leading protection and recovery for Novell products since 1997, pioneering many

 
p
rotections
features
 

such as Open Enterprise Server (OES) cluster support and deep GroupWise integration. Unlike many other vendors,

 
we've
 

never backed off on our commitment to the Novell family of products, even as they have

 
become a part of

 
Micro
Focus
.

Catalogic DPX is an

 
efficient and flexible all-purpose data protection solution supporting disk,

 
tape
 

and cloud.  Our patented block-level protection

 
reduce
s backup time and impact by 90%, for both physical and virtual servers.
Catalogic DPX provides intelligent data protection for Novell Open Enterprise Server (OES) and it is cluster aware. DPX uses a virtual node concept which represents all individual server nodes in the cluster as a single entity to facilitate ease of management.
Restores are simple. The user needs only to select the virtual node object and DPX will restore to the correct volume. The operator doesn't need to know the source of the data, or which node performed the backup. This avoids confusion and ensures a quicker, trouble-free recovery process.
Catalogicx DPX provides file level backup and recovery support for GroupWise mailbox protection via the Microfocus GroupWise APIS on OES Linux , Catalogic DPX also supports protection and recovery of eDirectory and Groupwise applications used by Novell afficianados.
Catalogic® DPX: Data Protection and Recovery for Micro Focus
Catalogic has provided industry leading protection and recovery for Novell products since 1997, pioneering many protection features such as Open Enterprise Server (OES) cluster-support and deep GroupWise integration.
Read More
Catalogic® DPX: Backup Done Right
Catalogic DPX is an industry standard data protection solution that focuses on the most important aspects of data backup and recovery: Easy administration, world class reliability, fast backup and recovery with minimal system impact and a first-class support team.
Read More
A BETTER BACKUP AND RECOVERY SOLUTION FOR OPEN ENTERPRISE SERVER AND GROUPWISE
Get in contact with us and we can quickly provide product demonstrations, pricing, and a free proof of concept.