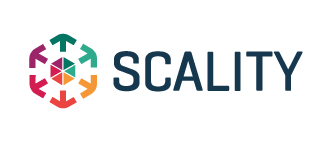 Catalogic Software+Scality S3
Why use expensive Flash storage to store your backup data when you can use cloud object storage for a fraction of the price.  With 
DPX and
 vProtect, you can protect your 
physical and
 virtual environments, and store that backup data in a variety of S3-compatible cloud
storage providers, including Scality RING.

Catalogic DPX is an efficient and flexible all-purpose data protection solution supporting disk, tape and cloud.  Our patented block-level protection reduces backup time and impact by 90%, for both physical and virtual servers. DPX works with Scality Ring to provide backup and archive functionality direct to S3 buckets using NDMP backup or by archiving from Block level and Agentless backups on vStor. Scality RING is a scale-out object storage platform that delivers petabyte-scale software-defined storage designed to use commodity hardware and characterized by cost-effective scaling, performance, and auto-recovery.
vProtect
 

is an enterprise backup solution for Open VM environments such as RedHat Virtualization, Nutanix Acropolis,

 
Proxmox
, Citrix

 
XenServer
, KVM etc.

 
vProtect
 

can operate standalone or integrate with your existing backup software.
VProtect provides backup and data encryption to Scality RING. Standalone deployments are also possible. vProtect can back up to any file system connected to the Proxy VM. In this case, data will be exported using the Proxy VM to the Scality S3 location to be stored there for disaster recovery scenarios. Data can then be restored from this location, to recover a file, or restore a virtual machine.
vProtect Modernized Backup for Virtual Environments
vProtect is an enterprise backup solution for Open VM environments and containers, including Nutanix Acropolis, Citrix Hypervisor (XenServer), Red Hat Virtualization (RHEV), oVirt, KVM, Proxmox, Kubernetes, Amazon EC2 and more.
Read More
Catalogic DPX: Backup Done Right
Catalogic DPX is an industry standard data protection solution that focuses on the most important aspects of data backup and recovery: Easy administration, world class reliability, fast backup and recovery with minimal system impact and a first-class support team.
Read More
VPROTECT – AGENTLESS BACKUPS FOR OPEN & EMERGING VIRTUALIZATION PLATFORMS
Get in contact with us and we can quickly provide product demonstrations, pricing, and a free proof of concept.