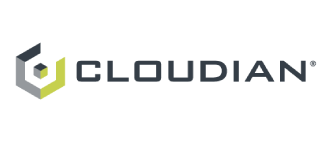 Catalogic Software+Cloudian
Catalogic DPX integrates seamlessly with
Cloudian
 

Hyper-Store to provide a fast limitlessly
scalable backup target.
 

Cloudian is simple, scalable, and cost-effective.
Cloudian disk-based storage provides an on-prem target for your archive and NDMP data to accelerate RTO and RPO. Leveraging

 
Cloudian's
 

fast data access, our joint customers

 
can reduce their restore times from hours to
 

minutes.

Catalogic DPX is an 
efficient and flexible all-purpose data protection solution supporting disk,

 
tape
 

and cloud.  Our patented block-level protection reduces backup time and impact by 90%, for both physical and virtual servers. 
Catalogic DPX offers seamless integration with Cloudian HyperStore, out of the box, without any additional software requirements. DPX integration with Cloudian HyperStore is easy thereby providing a cost effective on and off-site protection of NDMP data or archive Block/VMware Agentless backups protected on Catalogic vStor.

If your requirements only include offsite storage for DR, Cloudian can act as a remotely located target, just as any cloud S3 storage would. This provides a cost-effective disk-based solution for data that must remain under your control for compliance or data governance reasons. With built-in connectivity via the S3 API, Cloudian integrates as easily as connecting to other public clouds.
Get in contact with us and we can quickly provide product demonstrations, pricing, and a free proof of concept.