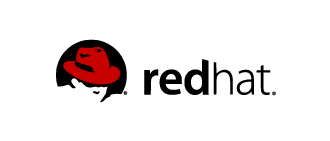 Catalogic has been supporting Linux systems for Data Protection for over 2 decades.
Red Hat is one of the most popul
ar

 
Linux distribution
that
has its own commercial version and community supported distributions based on
 

the core architecture
.

 
DPX extends its seamless file level backup and recovery capabilities to

 
Red Hat
 

Linux. Agentless Backup Methods are also available on a variety of hypervisors such as VMware and

 
H
yper-V
 

using

 
Catalogic DPX.

vProtect supports all open VM environments including RedHat Virtualization
.
 

C
reate multiple copies of Red Hat data on an existing environment with our Copy Data Management

 
software
using Catalogic ECX. 

vProtect
 

is an enterprise backup solution for Open VM environments such as RedHat Virtualization, Nutanix Acropolis,

 
Proxmox
, Citrix

 
XenServer
, KVM etc.

 
vProtect
 

can operate standalone or integrate with your existing backup software.
vProtect is an enterprise backup solution for Open VM environments including RedHat Virtualization and KVM. vProtect enables VM-level protection and can function as a standalone solution or integrate with enterprise backup software. vProtect provides incremental backups for RHV/oVirt through the use of Changed-Region Tracking (CRT) based on the hypervisor APIs. Incremental backups for KVM are done using snapshot chain export. In addition to incremental backups, users can exclude specific VM disks from backup.

Hypervisor snapshot management is available for RedHat Virtualization and KVM. vProtect manages hypervisor snapshot schedules and retention times, allowing you to combine a short-term protection option that provides fast restore/revert using snapshots, plus a longer-term backup to a separate target device, all managed in one place.

vProtect provides easy file-level restore using mountable backups for Red Hat and KVM. The mountable backup feature provides a quick and easy way to access backup data without having to do a full VM restore. This is especially useful for restoring one or a few individual files.
Catalogic ECX is Copy Data Management (CDM) software that can bring modernization to an existing environment without the disruption of needing new hardware. ECX delivers "in-place" copy data management through enterprise storage array
snapshots, allowing IT to maximize its investments in existing infrastructure to deliver self-service copies for VM admins and DBAs
Catalogic ECX supports both physical and virtual servers provided for Red Hat Linux. Recover Red Hat Linux virtual machines using ECX instant virtualization capabilities. Instantly restore individual disks on physical machines running on Red Hat Linux. ECX also supports multiple applications running on Red Hat Linux such as Oracle, SAP HANA and Caché.
Catalogic DPX is an

 
efficient and flexible all-purpose data protection solution supporting disk, tape and cloud.  Our patented block-level protection reduces backup time and impact by 90%, for both physical and virtual servers.
Catalogic DPX provides Enterprise level Block and File Level Backup and recovery functionality, including instant recovery of mount points, instant and full virtualization capabilities. Red Hat Enterprise Servers running DPX are supported as proxy servers for VMware agentless backup and device servers for file and NDMP level protection.
Get in contact with us and we can quickly provide product demonstrations, pricing, and a free proof of concept.