We are pleased to announce the availability of Catalogic DPX 4.8.0, our next major release that enhances agentless backups for virtual environments, expands cloud archiving, and provides immutability for compliance and ransomware data protection. First, please note that DPX did not use an Apache log4j library with the remote code execution vulnerability. However, we have decided out of an abundance of caution, to remove log4j from the supported versions of DPX to eliminate any further vulnerabilities from this library. For more information, please see How to Remove the log4j Library from DPX.
Now let's review the major new data protection features of DPX 4.8. Agentless or proxy-based backups continue to be the most popular choice for virtual environments, given they eliminate the need to install and maintain a backup agent on each virtual machine. In DPX 4.8, the agentless backup for virtual environments received numerous reliability and performance enhancements, including new customer requested features:
Single file recovery so admins can now restore specific files or directories from VMware and Microsoft Hyper-V agentless backups
Support for protecting data attached to SATA and NVMe controllers for VMware
Option to run only full backups of VDI VMs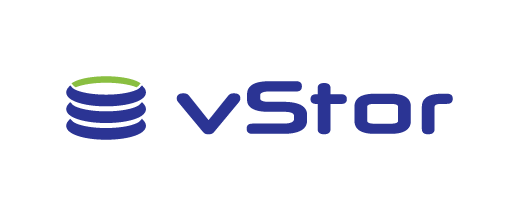 DPX vStor is a software-defined backup appliance that provides do-it-yourself flexibility for customers and partners to build their own backup targets to meet performance and capacity requirements. vStor backup nodes can be deployed on bare metal servers or as virtual appliances, with choices of disk, tape or cloud object storage for long-term backup retention and ransomware protection. Enhancements to vStor in DPX 4.8 include
Software appliance configuration via the new HTML5 user interface of DPX
Replicate encrypted volumes to the secondary vStor appliances, management of replication bandwidth, and ability to prioritize volume replication
Amazon S3 Object Lock to set compliance and governance modes for cloud object storage. Once data is archived to the cloud, it cannot be modified or deleted, even by an administrator, protecting cloud backups against early deletion and providing an extra layer of protection against ransomware and data loss
DPX vStor supports a robust set of features for archiving backups to cloud object storage via the S3 object storage protocol. Cloud storage provides a cost-effective, long-term storage solution for data that must remain under a user's control for compliance or data governance reasons. Besides the support for S3 Object Lock, vStor added more support for cloud storage targets:
Backblaze B2 Cloud Storage provides low-cost and high-speed cloud object storage with low data egress fees for storing DPX backups. Support for Backblaze B2 includes the ability to set S3 Object Lock modes and retention time
Amazon S3 Glacier and Glacier Deep Archive supports adds the ability to lower Amazon S3 storage costs for data protection if rapid access or recovery times or backup data are not as critical
S3 Object Lock for all cloud storage targets that support it, along with bandwidth throttling for cloud storage targets to limit or control the amount of bandwidth backups can use, typically during business hours or for slow links
The DPX 4.8 release also contains other enhancements and bug fixes of course. For further information on DPX 4.8 and earlier releases, see the What's New in DPX 4.8.0 document and other resources on the DPX products page, and customers with support can access more detailed information of release notes on the Support page. Finally, you can view our on-demand webinar ─ Backup to Amazon S3 Glacier and Backblaze B2 with Ransomware Protection and More ─ that introduces DPX 4.8.
Whether it is ransomware attacks, human error or IT outages, every business needs an affordable and reliable data protection solution like Catalogic DPX to backup and instantly recover data to ensure business continuity. Have a question or want a live demo? Contact us today!
Read More