Takeaways and emerging trends from KubeCon Europe 2023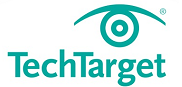 Amsterdam is certainly in bloom with tulips this time of year, and it is no surprise that this year's theme at KubeCon + CloudNativeCon Europe 2023 was a community in bloom.
KubeCon is growing dramatically: This year's sold-out event saw more than 10,000 in-person attendees and more than 2,000 on the waitlist, with more than 5,000 attending virtually. For 58% of attendees, this event was their first KubeCon.
The Cloud Native Computing Foundation (CNCF) had more than 200 sponsors in the solution showcase. The CNCF now has more than 800 members, 1,300 maintainers and 200,000 contributors as well as 159 graduated, incubating and sandbox projects, with more than 170 end user organizations and 12.2 million contributors.
With more than 52,000 community group members, 406 group chapters and 24 Kubernetes community days, it is obvious the interest is real. And given the conversations I had with CIOs, cloud-native modernization is top of mind — if not the highest priority — for many organizations.