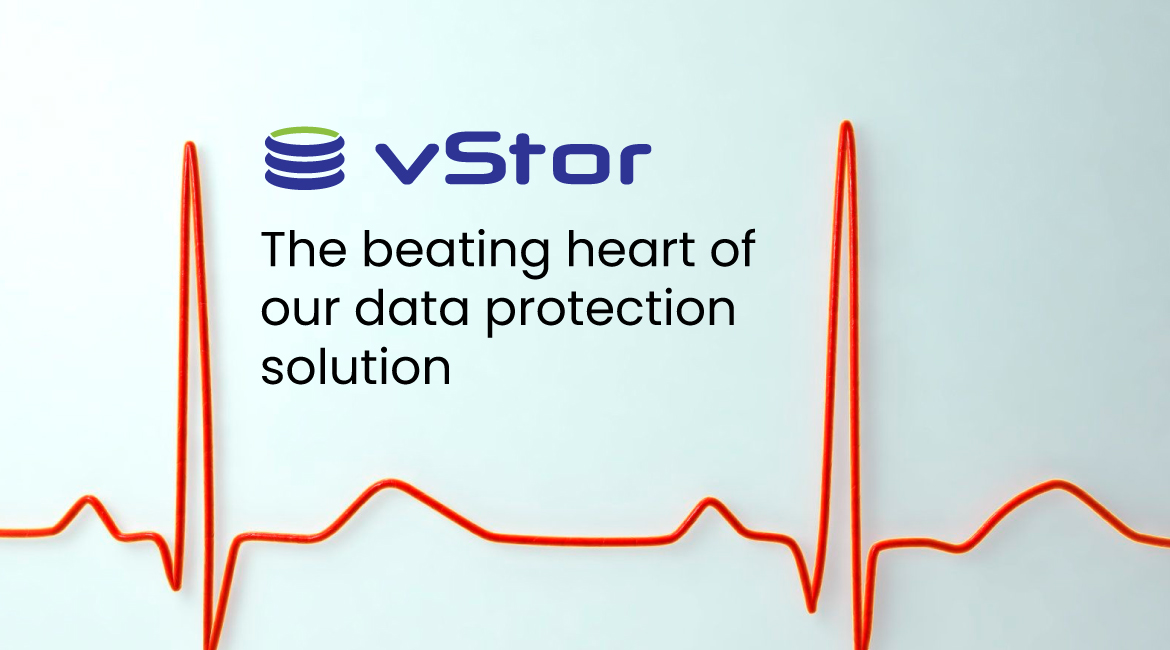 vStor – The beating heart of our data protection solution
At the heart of every data protection solution is the repository. The beating heart of our data protection solution, Catalogic DPX, is vStor.
Our vStor backup repository is a flexible and scalable backup target. vStor frees you from expensive backup appliances and vendor lock-in, unlike many of the current market players.
Built on open source components, vStor can use any block storage without restrictions. It supports data reduction in the form of both deduplication and compression. This provides efficient point-to-point replication for DR or remote office support.
vStor can be architected to meet your needs. We support physical severs, virtual servers and any form of block storage. If you are interested in a dedicated appliance, we also offer 3 pre-built vStor appliances – 24TB, 48TB and 100TB.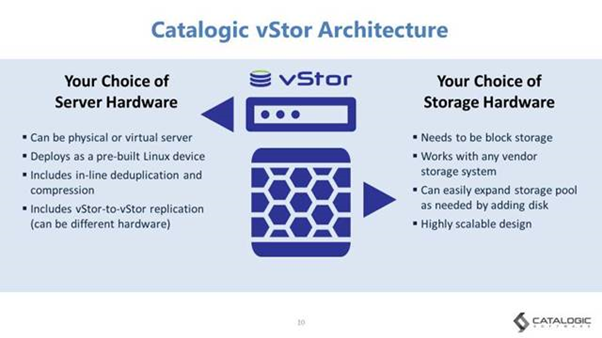 With vStor, you can build different backup targets to meet your performance needs. For example, a single vStor virtual appliance can support a ROBO, small environment, or a high-performance vStor built on all-flash storage for your most critical workloads.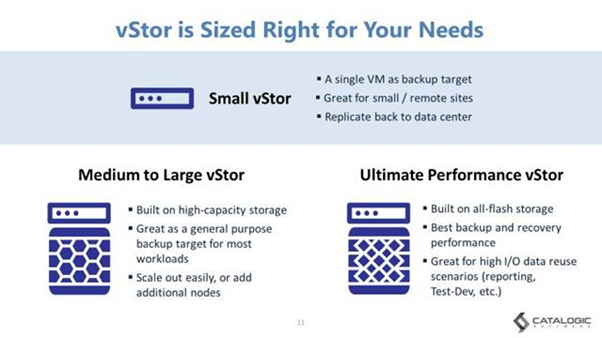 For backups and recoveries from a vStor server, both block backups and agentless backups are fully supported. Once your backup data is safe and sound in vStor, you then have options for enabling DR and archive. You can replicate the content to a secondary vStor and offload to cloud providers such as Amazon S3 and Azure Blob storage, or you can offload to tape.
DPX is licensed per TB (source side). There are no additional licensing costs for vStor repositories.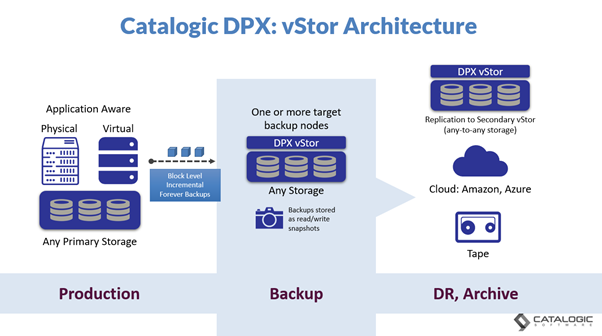 Deploying a vStor is very simple, once your DPX data protection solution has been correctly architected and sized, you can deploy your vStor in minutes and start backing up your data into the vStor.
Day to day management has been designed to be easy via the vStor user interface, which shows the following on the interactive dashboard:
vStor health status
Capacity allocated and free
Compression ratio
Deduplication ratio
Backed up data history for the last day, week or month
Backup storage trend for the last day, week or month
Replication session details per source volume
Type of shared volumes
Disks in use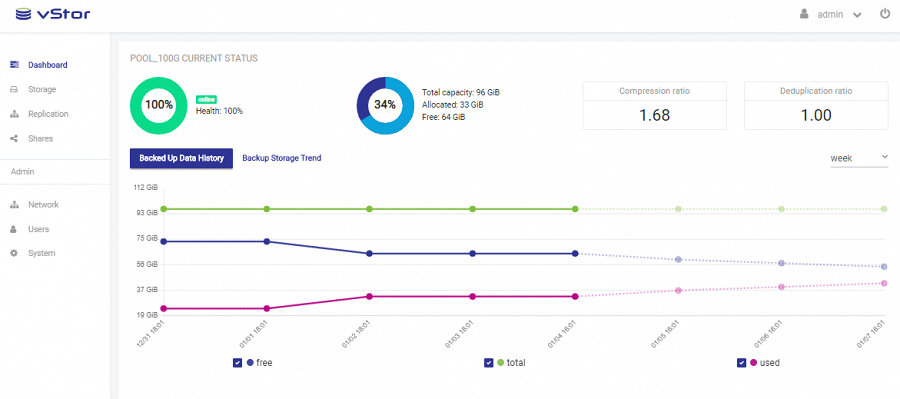 Want to learn more? Get in contact with us and we can quickly provide product demonstrations, pricing, and a free proof of concept.
We also just launched DPX 4.6.1, which you can find more information about here.