Exploring KubeCon EU2022: See the Coolest Technologies in Kubernetes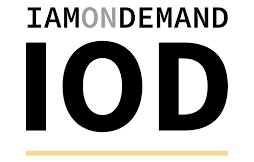 Attending conferences is one of the best ways to see what's cutting-edge in tech—and our first visit to KubeCon and CloudNativeCon was incredible! 
At IOD, we love going to conferences, but not just for the amazing presentations or workshops; by walking the show floor, we get the opportunity to discover new technologies, meet with representatives, and see demos showing expo vendors' solutions. That gives us the opportunity to share companies doing interesting work with you, just like we did for the AWS re:Invent and Cybertech Global TLV 2022 conferences!
This year, Kubecon + CloudNativeCon Europe took place in beautiful Valencia, Spain (though, attendees still had the option to experience the conference virtually, too). The conference featured five days of riveting presentations, great conversations on the show floor, and engaging workshops from May 16 to 20. An impressive 26,000+ total registered attendees—including nearly 7,000 in-person attendees—and 9,000+ companies from the cloud-native community came together to discover what's coming next in this transformational space.
So many companies are doing incredible work that's leaving an indelible mark in the cloud computing industry, and it was so cool to meet the brains behind these innovative brands.
Here's a look at some of the organizations IOD CEO Ofir Nachmani spoke to that are leading the way for cloud computing in 2022.