CloudCasa brings GUI to open source backup tool Velero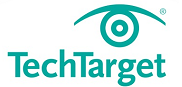 CloudCasa plans to add a GUI and enterprise-grade functionality to Velero, an open-source Kubernetes backup tool that operates from a command line.
CloudCasa for Velero, the latest SaaS offering from Kubernetes backup storage provider CloudCasa by Catalogic, provides a new console to view, monitor and manage Velero backups of a customer's Kubernetes environment.
The SaaS can be used to create policy templates for protecting future clusters as well as provide guided steps for data recovery. Customers can import existing Velero backups into the service without recreating them in CloudCasa or approved storage.
CloudCasa's existing backup-as-a-service product is based on a combination of Velero and KubeDR, an application developed by CloudCasa and Catalogic for Kubernetes container storage interfaces.
CloudCasa for Velero is now generally available and offers a free tier to monitor Velero environments with up to 15 worker nodes. Additional nodes and managed support features are available starting at $199 per month. The service will be bundled into other paid CloudCasa support tiers.
DevOps teams, the primary users of open source tools such as Velero, are willing to work with command line interfaces and other tools requiring manual intervention to manage backups, according to Krista Macomber, an analyst at Evaluator Group. This changes, however, when IT ops teams become involved in backing up workloads at scale or outside smaller test environments.
"There's a little less hesitation to the DIY approach due to [DevOps] background and history," Macomber said. "These users are not afraid of scripting. But [what if] that scales to hundreds or thousands of nodes [and clusters]? Once you start to go beyond a certain number of clusters, that's when these tasks become extremely time consuming."
Visualized backups
Velero is one of the more popular Kubernetes backup services, Macomber said. It uses the Kubernetes API to capture the state of cluster resources for restoration but can require additional support software, such as the file backup tool Restic, to maintain persistent data for applications. Users also need to provide their own object storage for backups, which can be done using open source software such as MinIO.