Welcome to the latest edition of the Catalogic DPX newsletter! In this edition, we'll cover the latest updates and features of our DPX backup and recovery software, designed to protect your critical data and ensure business continuity. With cyber threats on the rise and data becoming increasingly valuable, it's more important than ever to have a reliable and comprehensive backup solution in place. So, let's dive in and see what's new with Catalogic DPX.
DPX 4.9.1 Release is Available Now
The DPX 4.9.1 release is available now with its main purposed being to improve the DPX 4.9 feature set in the areas of stability and performance. For more information, please see the DPX release notes.  Our sales and support teams are always happy to work with you on why to upgrade to a new release including the benefits of it and the effort required to upgrade.  Please contact our support team, or login to your mysupport account. 

GuardMode, the game-changer in ransomware protection for your backups. With GuardMode, you can detect and address potential threats or data anomalies even before you initiate the backup process. Unlike traditional solutions that rely on specific binary fingerprints, GuardMode monitors file shares and system behavior across your network, ensuring comprehensive protection.
Discover the ultimate solution to protect your Microsoft 365 data! The comprehensive backup solution paired with cost-effective cloud storage. Don't miss out on this opportunity to learn how to safeguard your critical data effortlessly. Join our exclusive webinar showcasing how to backup Microsoft 365 to cloud object storage such as Wasabi Hot Cloud Storage.
Catalogic DPX with Guard Mode is changing the game for backup admins with:
Granular monitoring of files and file system behavior to detect issues before a backup happens
Detection of encrypted files and tracking of the encryption process to know what files to restore
Instant recovery of compromised data when needed to keep your business operations going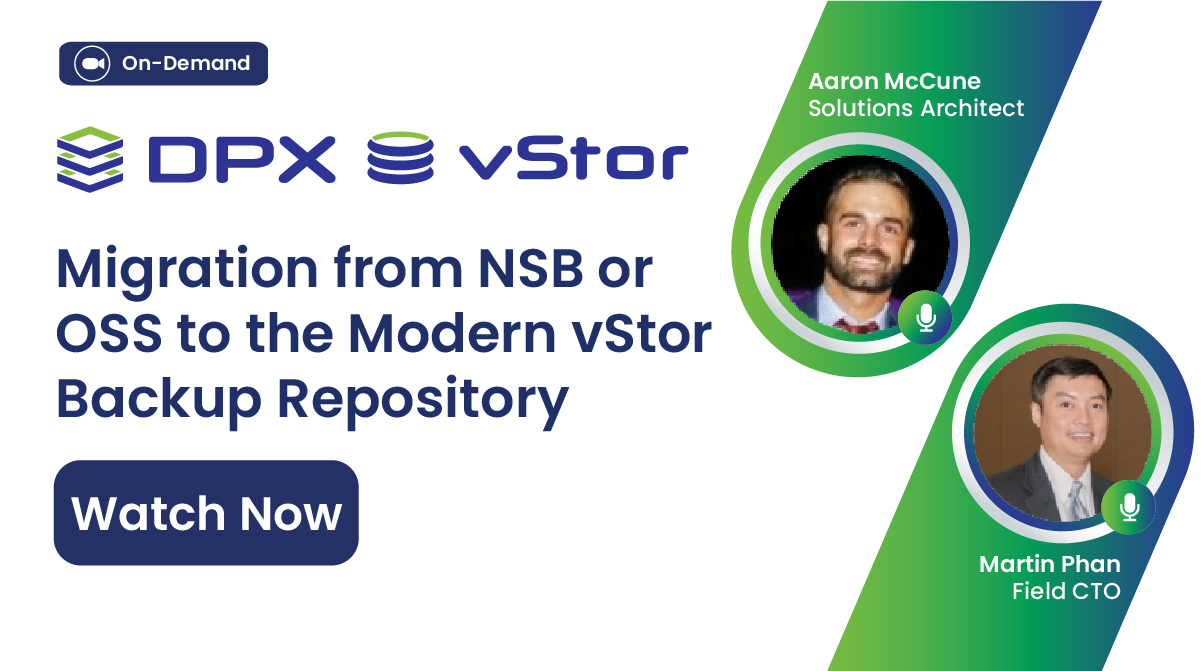 Initially NSB (NetApp systems using NetApp SnapVault secondary technology), later Catalogic's own Windows-based OSS (Open System Storage) technology up to the modern so-called vStor repository. Even today, many customers still use NSB or OSS. In this on-demand webinar, we will show you how to switch the old and no longer developed technologies NSB and OSS to vStor!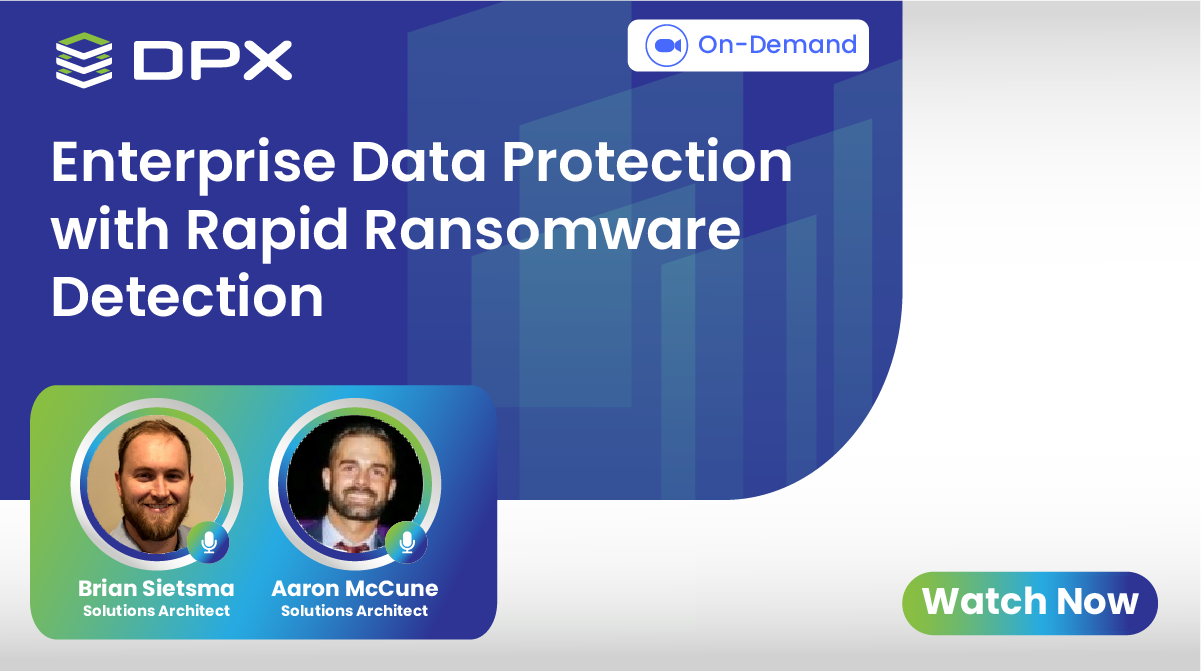 Join this on-demand webinar to learn how your backup team's cybersecurity posture can change from reactive to proactive with intuitive, granular detection to provide early notification of suspicious activity and potential data compromise by ransomware.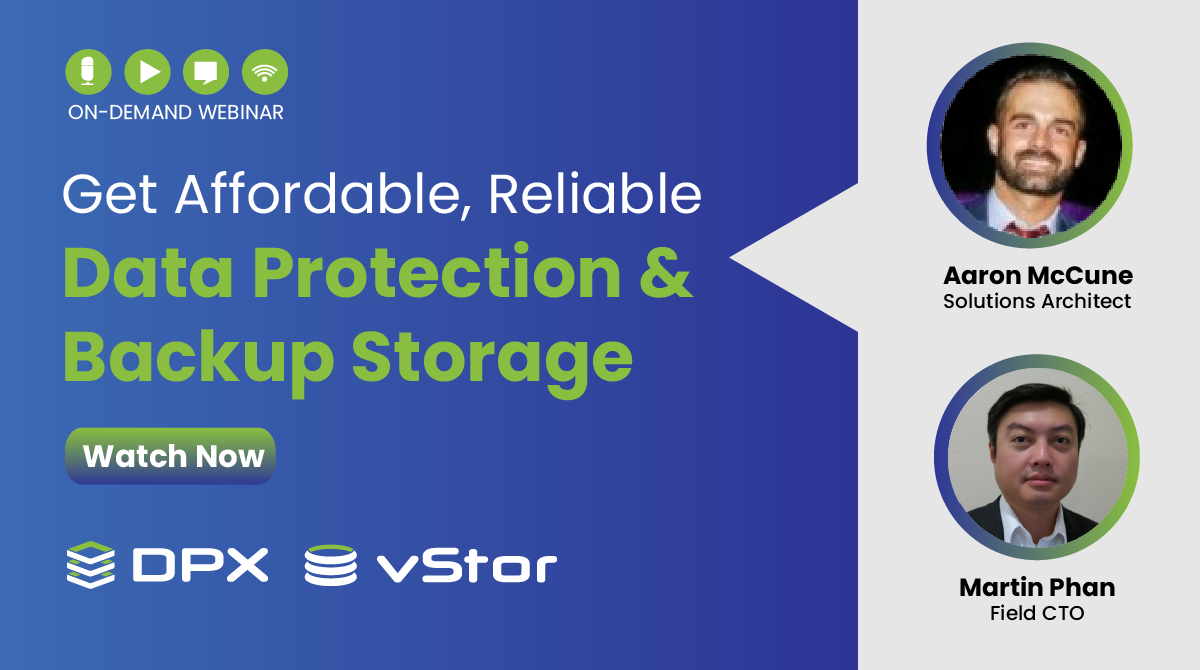 DPX vStor is a backup repository with modern, software-defined secondary storage protocols designed specifically to support your backup repository requirements. Combined with the comprehensive workload coverage of DPX and instant recoveries, backup and storage teams using DPX will be among the best prepared to recover from a disaster or a cyberattack.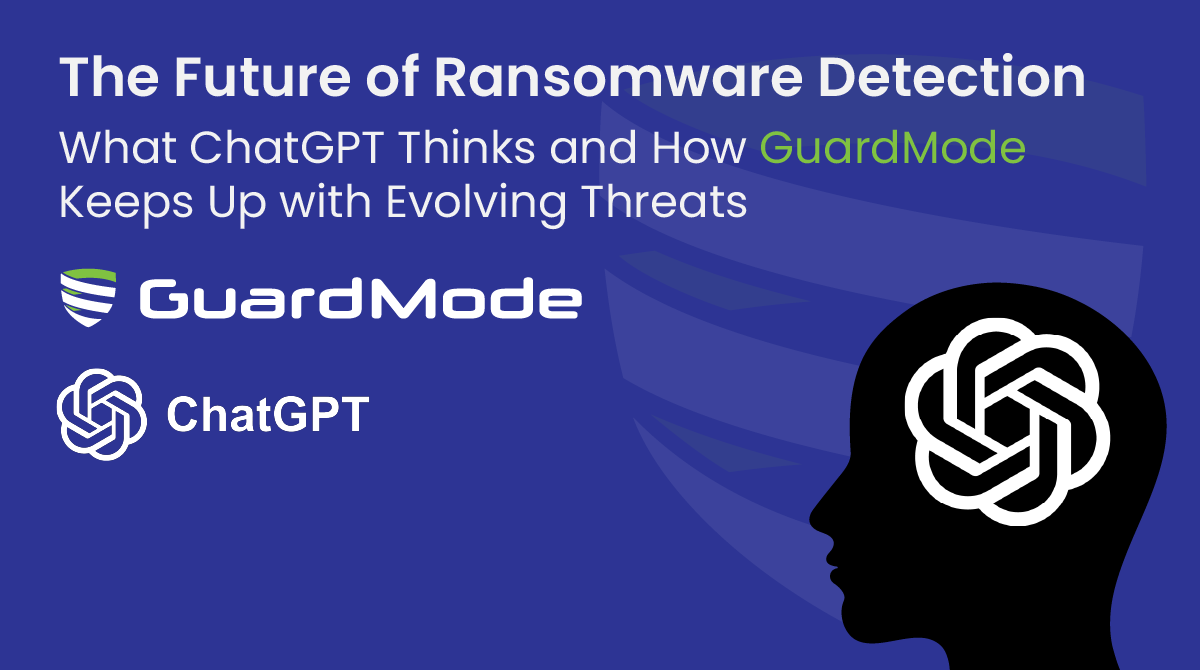 Are you worried about falling victim to a ransomware attack? You are not alone! It's hard not to be when businesses suffer ransomware attacks every 40 seconds. Ransomware has become one of the most significant cyber threats in recent years, and its impact is only expected to grow in the future.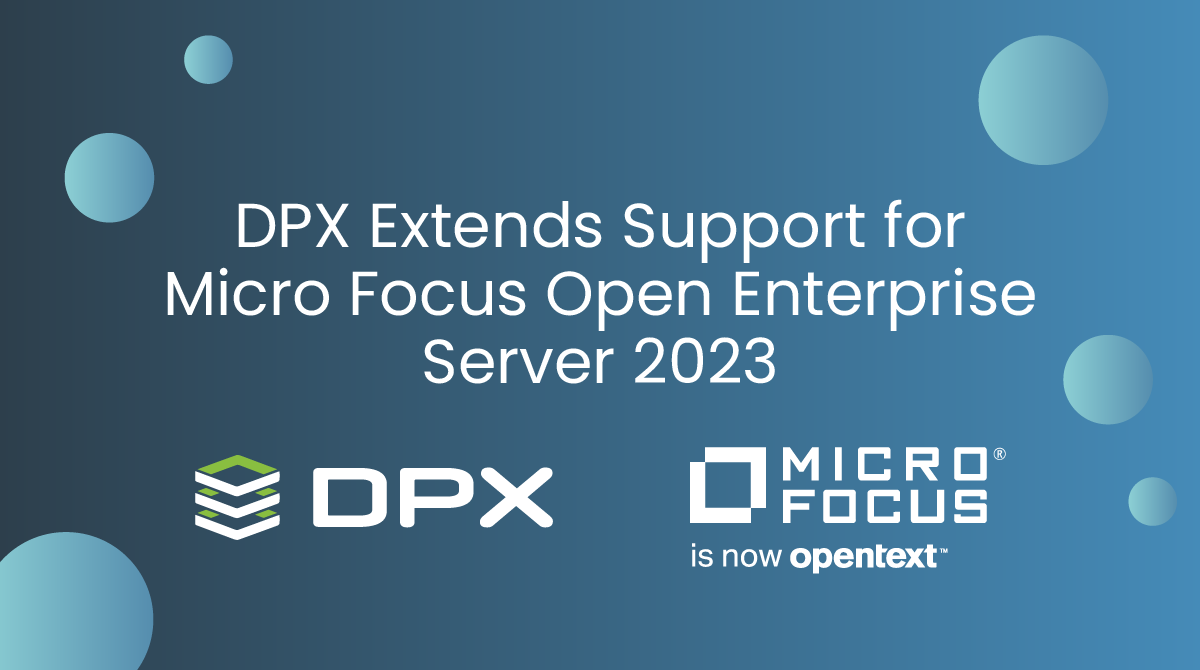 In the ever-evolving landscape of data protection and enterprise server management, Catalogic DPX continues to pave the way with its advanced features and broad compatibility. With the recent release of Open Enterprise Server (OES) 2023, DPX takes it a step further by integrating seamlessly with this cutting-edge platform.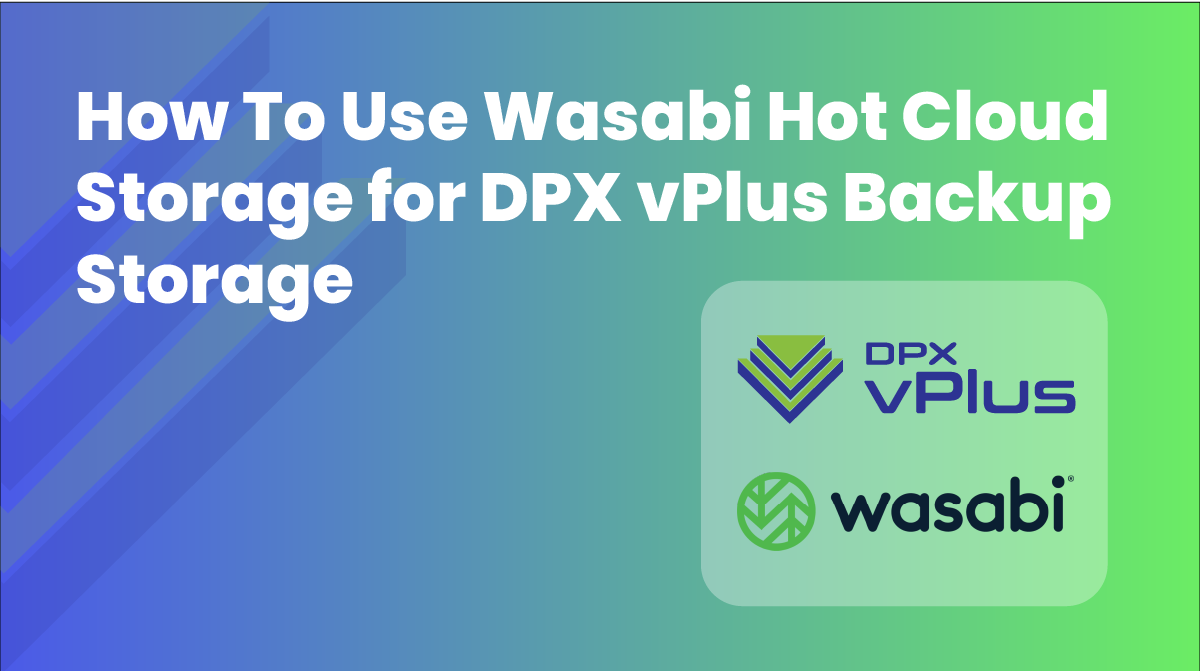 DPX vPlus is an enterprise-ready, agentless backup and snapshot management solution for Microsoft 365 and virtual environments. It allows you to reliably improve and automate backup performance, automate recovery tests, and significantly save resources, time, and money. Microsoft 365 backups and virtual machines backups can be stored on-premises, on a local file system or shared, or can be stored in the cloud using cloud storage.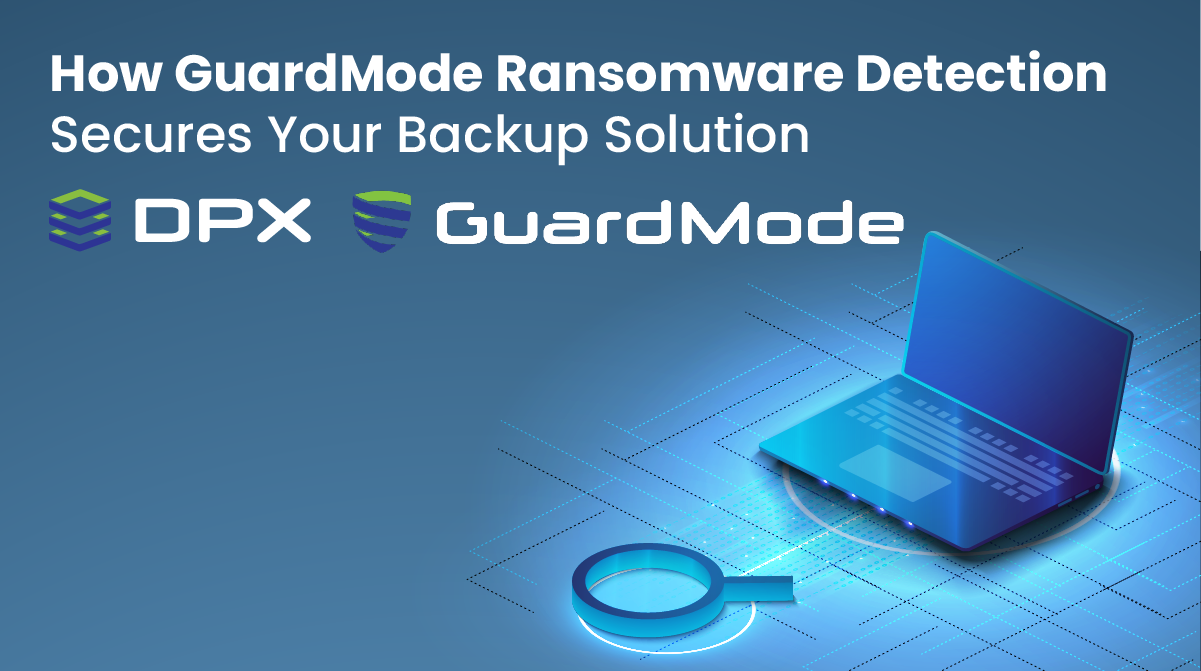 A backup strategy in place is essential for protecting your data against a ransomware attack. However, relying solely on backups is not enough to ensure complete protection from continuously more sophisticated risks.
The thing to remember is that backups can be an effective defense against ransomware only if they are done regularly and stored securely. Regular backups ensure that you have the most recent versions of your data available in case of an attack.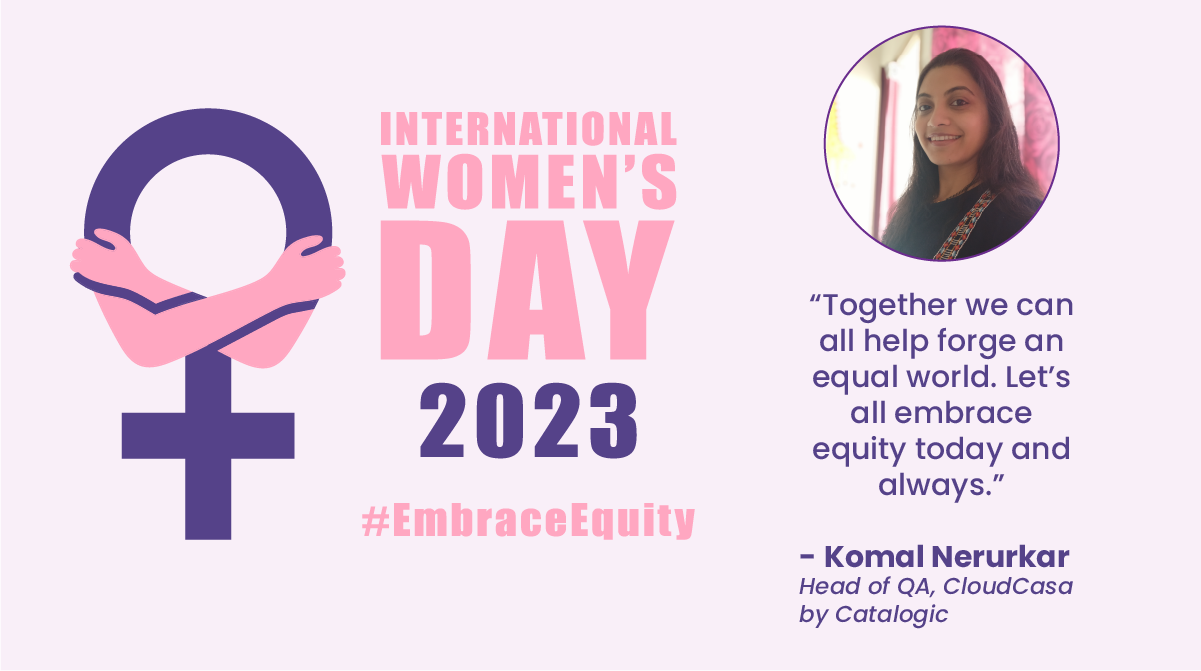 The theme of 2023 International Women's Day is #EmbraceEquity. Equity ensures we recognize that not all people start from the same place and we must acknowledge and adjust imbalances. Equity means providing every woman with different resources and opportunities required to reach an equal outcome.