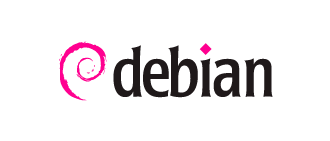 Catalogic Software+Debian
Catalogic has been supporting Linux systems for Data Protection for over 2 decades
.
Debian is
 

one of the oldest operating systems based on the Linux Kernel, and yet popular with the system administrators.

 
DPX extends its seamless file level
backup and recovery capabilities to Debian Linux.
 

Agentless Backup methods are also available on a variety of hypervisors such as VMware and

 
Hyper- V via
DPX, and on RedHat oVirt, Nutani
x Acropolis,

 
KVM,

 
Proxmox
,

 
OpenStack and more via DPX vPlus.

Catalogic DPX is an

 
efficient and flexible all-purpose data protection solution supporting disk,

 
tape
 

and cloud.  Our patented block-level protection reduces backup time and impact by 90%, for both physical and virtual servers. 
Catalogic DPX provides File Level Backup and Restore functionality for Debian servers – Physical and Virtual.

Catalogic DPX allows backup to be done to a variety of backup destinations – tape, disk, Cloud S3 and Glacier.
Get the best support from our highly rated support team. Contact us today to discuss how our smart data protection solutions can help fill the gaps in your enterprise and cloud-native data protection infrastructure.
Catalogic DPX: The Smart Choice in Data Protection
Catalogic DPX combines an easy-to-use, intuitive management interface with robust backup and recovery capabilities. Our patented block-level protection reduces backup time and impact by 90%, while delivering unprecedented reliability and backup success rates.
Read More
Get in contact with us and we can quickly provide product demonstrations, pricing, and a free proof of concept.