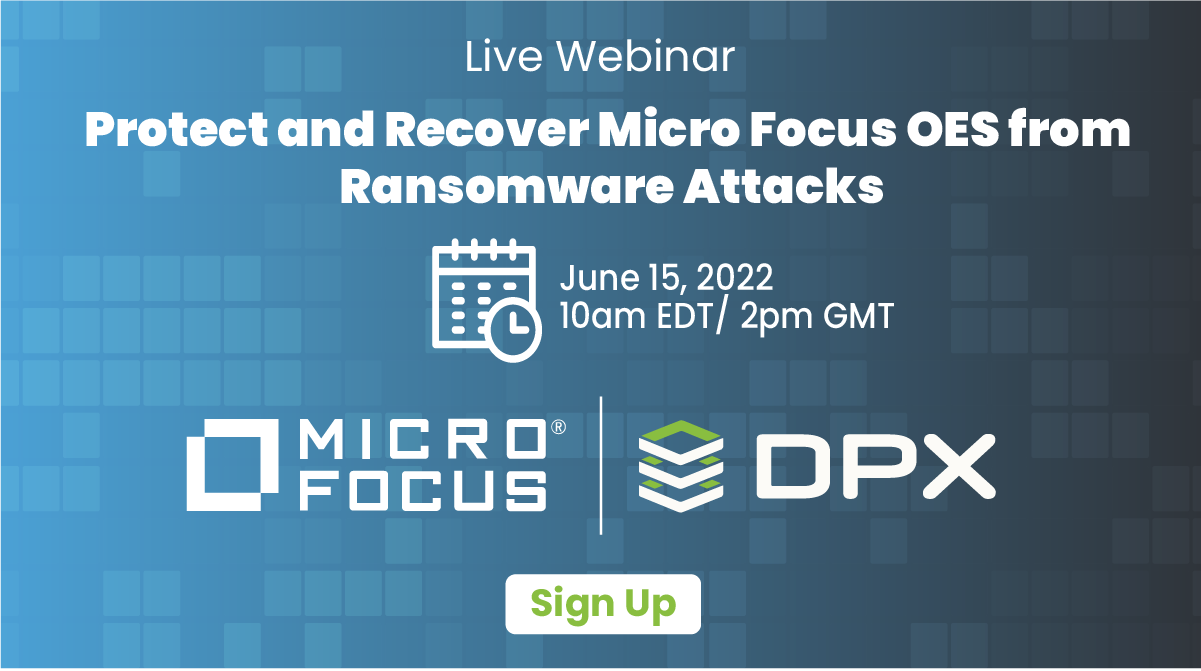 Every business needs an affordable and reliable data protection solution to backup and instantly recover data. Whether it is ransomware attacks, human error, or IT outages; any of these unfortunate events can be detrimental to an organization.
Join us on this webinar to learn how Catalogic DPX assists companies to protect their backup data and quickly recover data from ransomware attacks, with the following key capabilities:
Decades of experience and continued dedication to Micro Focus and Novell products
Intelligent cluster support for Open Enterprise Server (OES) and Groupwise-aware data protection with multi- level recovery (system, mailbox, user, etc.)
Instantly recover OES systems, as well as individual files with full security and metadata information.
Supports backup to disk, tape, and cloud object storage
Can't make it? Don't worry – you can still register and view an on-demand recording of the presentation.