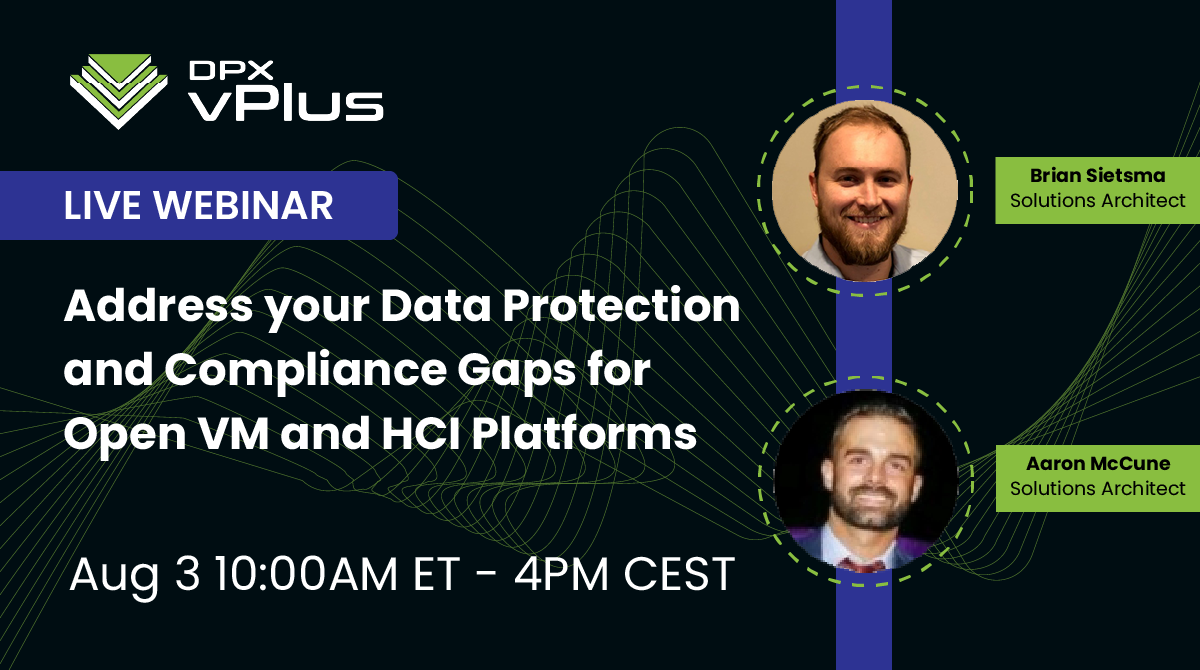 Do you have open virtualization platforms, cloud workloads, or hyper-converged infrastructure that are not being backed up? Do you struggle to meet your business requirements for granular file restore, disaster recovery, or compliance and governance for these environments?
Join us on this webinar to learn about an affordable add-on product for VM and cloud environments that aren't being protected by your current backup solution:
Environments include Amazon EC2, Citrix Hypervisor, Huawei, KVM, Nutanix AHV,OpenStack, Oracle VM, RHEV/RHV, oVirt,PowerKVM, Proxmox, Scale Computing HC3, Xen, nd more.
Agentless backup and snapshot-management with pre- and post-commands, granular protection, easy-to-use UI, multiple languages, and multi-node scale out architecture.
Wide range of supported backup destinations including local filesystem or NFS/CIFS, cloud object storage, and enterprise backup repositories.
Can't make it? Don't worry. You can still register and view the webinar on your own time.
**1 attendee will receive a $100 Amazon eGift card**