Adding Cyber Resilience to your Data Protection Strategy with Early Detection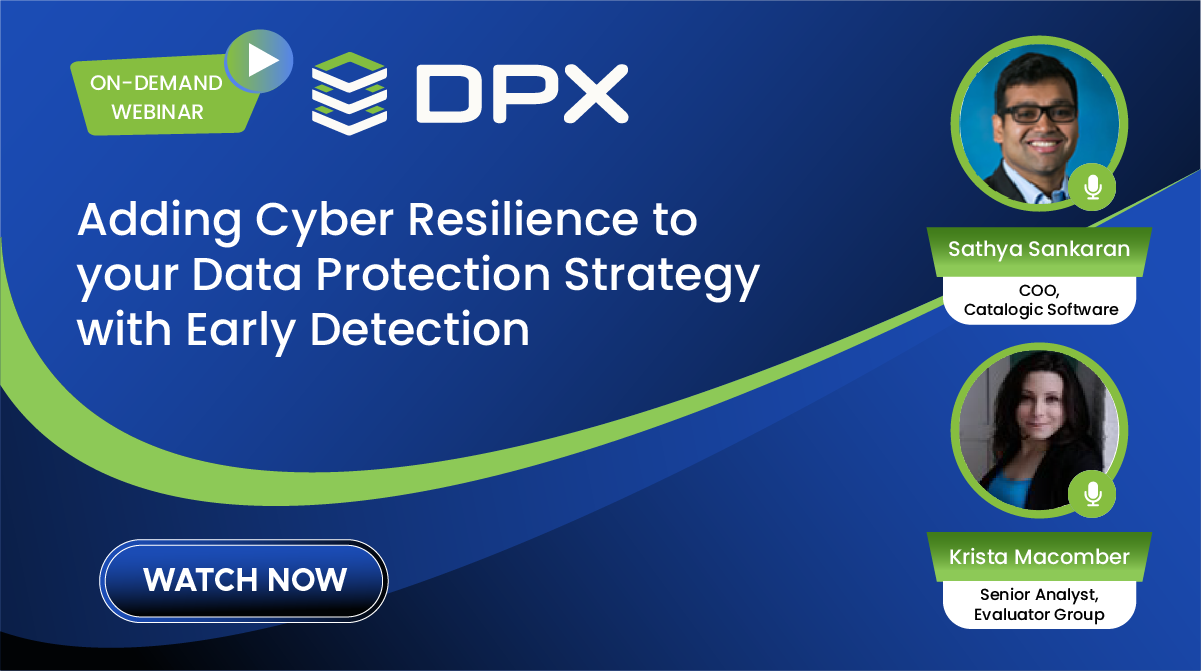 Is your data protection strategy resilient against ransomware and other advanced cyber-attacks?  Does your team have the tools they need to keep your business operating, including early detection of problems and the ability to instantly recover data?
Join this webinar to learn from Krista Macomber, Senior Analyst at Evaluator Group, how cyber-attacks are changing the way that data protection and recovery must work. Sathya Sankaran will then discuss how storage and backup teams can change their cyber security posture from reactive to ransomware to proactive with the addition of early notification of suspicious activity and potential data compromise.
Attend this webinar if you want to: 
Learn how ransomware has changed data protection requirements
Add cyber resilience to your data protection strategy
How a reliable and secure backup increases your security posture