Pure//Accelerate Digital 2021 kicked off on May 12-13 as a multi-week event focused on how to accelerate business transformation through a "Modern Data Experience." The online event venue has a superheroes theme where the various leaders and experts are cast as real-world superheroes as they share key insights, best practices and more throughout the event.

Pure//Accelerate is a 5-week digital event filled with live sessions, on-demand sessions, and offers an opportunity for attendees to win swag by earning points. Points are earned during the event by attending different live and on-demand sessions to redeem swag, including sweatshirts, gift cards, hats, backpacks, a raffle to win a Peloton, and much more!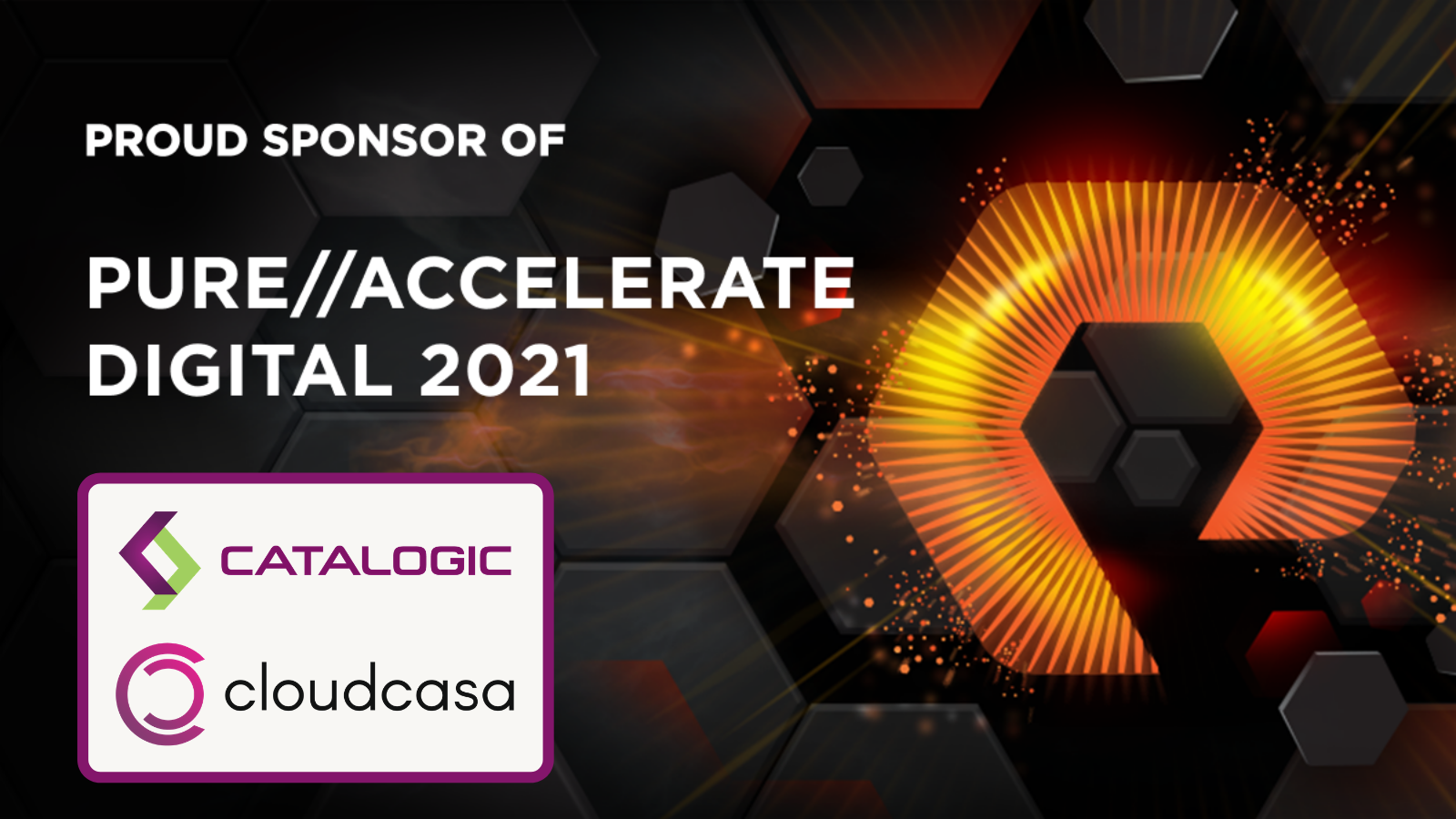 As an event sponsor, Catalogic Software offers an on-demand session – Snapshot Automation and Orchestration for App, VM, and Cloud Workloads. View this on-demand session and receive 5,000 points for swag!  We also offer a prerecorded CloudCasa demo which you can find on our sponsor showcase, as well as three brochures which offers more information about CMD and CloudCasa.

Copy data management for Pure Storage provides application-consistent copy automation to manage snapshots, clones, and replicas via SLA policies. CDM ramatically reduces storage waste and IT time spent on copy management and serving business users by modernizing IT processes and enabling key use cases, and does it all without additional hardware.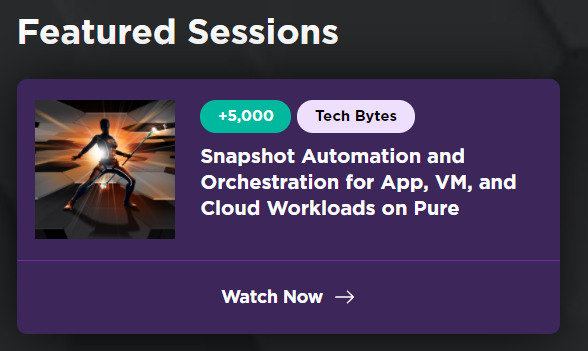 CloudCasa

is a scalable and inexpensive Kubernetes backup service for cloud native applications and cloud databases. As a SaaS solution, CloudCasa removes the complexity of managing traditional backup infrastructure, while providing the same level of application-consistent data protection and disaster recovery that more traditional backup solutions provide for server-based applications. With CloudCasa, your IT department doesn't need to be Kubernetes experts and your DevOps team doesn't need to be storage or data protection experts in order to protect your Kubernetes clusters and applications. It was built as a cloud native service to support best practices for data protection and recovery for cloud native applications, and to bridge the data management and protection gap between DevOps and IT Operations.

Catalogic has a raffle for a $200 gift card for anyone that visits our sponsor hub page is automatically entered into. If you can't attend Pure//Accelerate you can still register and enter for a chance to win the $200 gift card. If you have any questions, please contact us.
Read More