Catalogic Announces Free Hyper-V Backup to Small Enterprise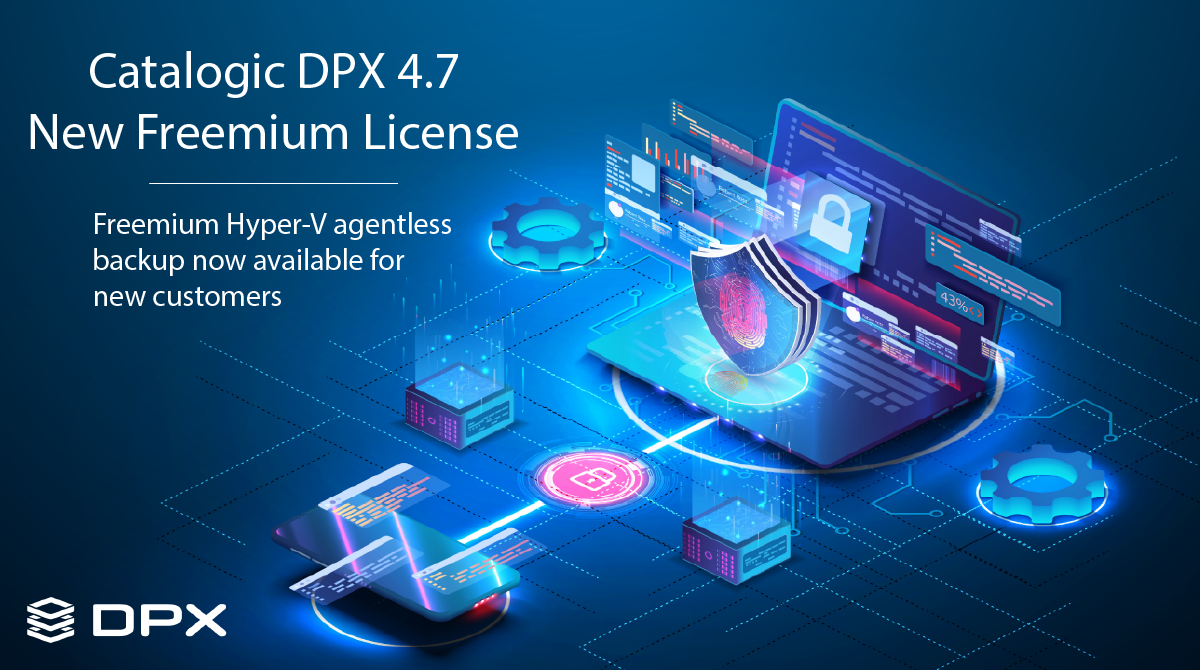 With the introduction of
DPX 4.7
,
Catalogic Software is offering a free Hyper-V agentless backup to new customers
.
The new free license covers up to 25 virtual machines and up to 5tb of backup storage use. This is a list cost value of $12,500 that we now make available to help small enterprises manage rising datacenter costs.
The solution consists of 2 virtual machine templates that you can deploy to your Hyper-V enterprise. The first VM is the master server hosting our new HTML5 web GUI and backup catalog. The 2nd VM is our vStor storage appliance that acts as the backup destination.
See the list of features for our new DPX 4.7 offering here.
For your free no strings and non-expiring 25 VM and 5tb backup license, please e-mail our sales department at: info@catalogicsoftware.com or call us at 201-249-8980 (press 1 for Sales) to receive a license key.
Use of additional capacity or other enterprise features such as tape, NDMP, and cloud backup can be granted at additional upgrade pricing. Please inquire about any other features you may be interested in.