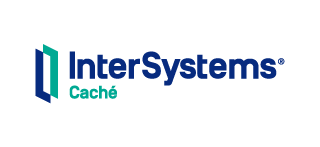 CATALOGIC + INTERSYSTEMS CACHE
Copy Data Management (CDM) is fast becoming a must-have solution for any Epic EHR environment. In an Epic EHR environment, ECX natively integrates with the EHR database hosted in

 
InterSystems
Caché
 

as well as the Clarity reporting environments running Microsoft SQL Server without any need for scripting. 
C
ata
logic ECX is Copy Data Management (CDM) software that can bring modernization to an existing environment without the disruption of needing new hardware. ECX delivers "in-place" copy data management through enterprise storage array
snapshots, allowing IT to maximize its investments in existing infrastructure to deliver self-service copies for VM admins and DBAs
 

alike.
ECX automates application aware storage array copy processes (snapshots, replication, clones) and allows customers to leverage their existing storage infrastructure to capture near zero-impact copies of critical healthcare data, while dramatically improving their capabilities to instantly deliver fresh copies of key databases to those functions and business units that demand them.

ECX not only minimizes the impact of backups on your mission critical cache and Epic installations, it also offers application aware snapshots and recovery for SQL and Oracle DBs, which typically host your clarity application data. You can accomplish all of this with no scripting.
Copy Data Management for InterSystems Caché
Copy Data Management is fast becoming a must-have solution for any Epic EHR environment. Catalogic ECX provides native application aware integration with InterSystems Caché and Clarity databases (SQL), VMs and file systems to automate the creation and use of Caché database copies — snapshots, clones and replicas – on your existing enterprise storage infrastructure.
Read More
InterSystems Caché with Epic EHR Backup and Recovery Using Pure Storage Snapshots and Replication
Get in contact with us and we can quickly provide product demonstrations, pricing, and a free proof of concept.