What Would You Do If You Lost Everything?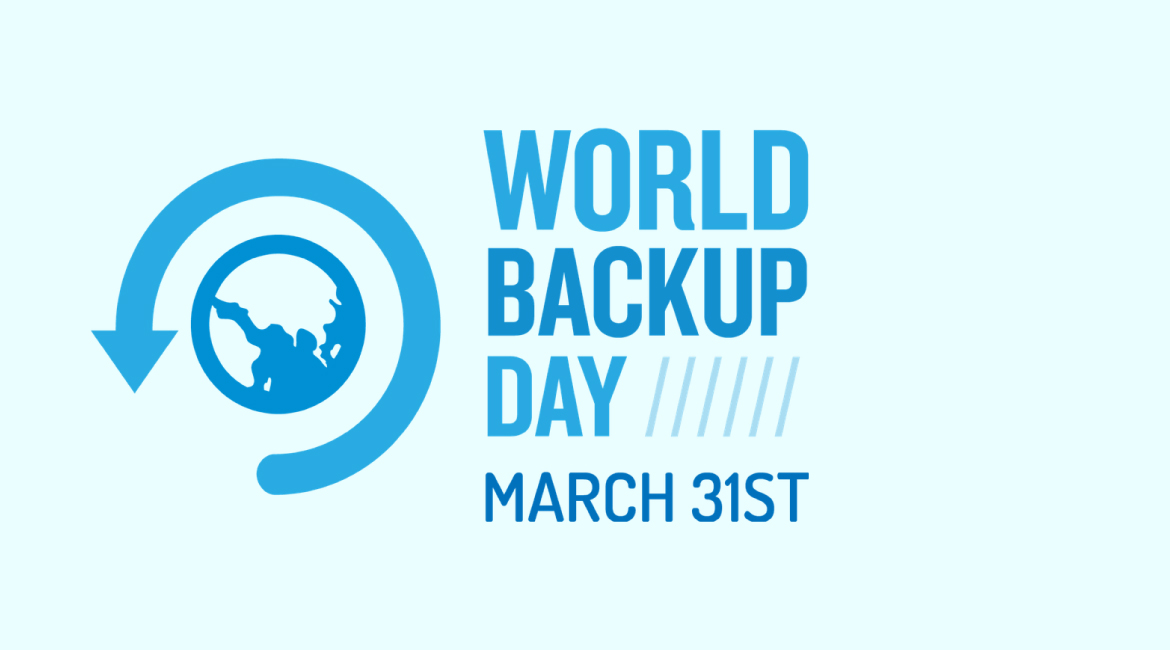 Backup is something I take seriously; I have been working as a data protection specialist now for over 13 years. Therefore, this month's World Backup Day is something I feel passionately about and is something I want to see people embracing. Especially now, with so many lives and businesses turned upside down, having a backup of what's most important personally and professionally is vital.
Humanity has created more information in the last two years than the entirety of recorded history. Every year over 2.5 exabytes of data is created. That figure will only continue to increase as more of our daily actions involve the creation of data.
Your personal data footprint will undoubtedly contain photos, music, important personal projects, documentation, memories and more. Imagine though if you lost all of that? The equivalent of a modern-day house fire or the burning of the Library at Alexandria. What would you do if you lost everything?
Complete data loss is inevitably going to invoke a plethora of negative emotions and result in a lot of time attempting to see if you can salvage any of your digital heritage. And while losing everything is obviously a worst-case, if you haven't got a backup, you're only one hardware failure or one hack away from that dreaded scenario.
As mentioned, the 31st of March is World Backup Day. A day designed for people to learn about the increasing role of data in our lives, and the importance of regular backups.
What is a backup?
A backup is a copy of data taken and stored on an alternate device and/or location.
Why should I backup?
To provide you with the ability to restore your data. I'm pretty sure everyone of us will have lost a file due to a blue screen of death or lost a phone, tablet or camera.
Here are some facts on data backup:
30% of people have never backed up!
113 phones are lost or stolen every minute
29% of disasters are caused by accident
1 in 10 computers are infected via viruses each month
The whole purpose of backup is to minimize the impact caused via data loss scenarios and enable recovery of your data.
How do I backup?
There are multiple ways to backup your personal data. The 3 most common ways include backing up via copying data to USB storage, network attached storage and to online storage such as OneDrive, Dropbox and Google Drive.
World Backup Day is very much focused on personal data backup to prevent friends and family from losing everything. In turn, this will reduce the staggering 30% of people that are not currently backing up their data. However, I also believe businesses should embrace World Backup Day, and use it as a reason to review existing backup environments and policies.
Here are 5 key questions businesses and data protection administrators should ask themselves:
Are the business's data protection policies clearly defined?
Is all the business's data protected via the relevant data protection policies?
Are all backups and housekeeping actions being successfully completed?
Can the business recover from a disaster via backups within the recovery time objectives defined within our data protection policies?
When did we last complete a disaster recovery test?
If you can't or are struggling to answer any of the questions above, get in contact with us. We can provide assistance to get your backup environment in shape.
Speaking of being in shape, Catalogic DPX 4.7.0 is going to be released shortly, and contains some killer enhancements including SAP HANA backup and recovery support, archival of block backups on vStor to AWS S3 storage, and vStor at rest encryption and support for MS SQL 2019.
If you want to learn more, get a no obligation quote or run a free proof of concept, feel free to get in contact with us – we can quickly provide you with what you are looking for.
Finally, don't be an April Fool, be prepared, join me, take the pledge, and backup your files on March 31st.
"I solemnly swear to backup my important documents and precious memories on March 31st.
I will also tell my friends and family about World Backup Day – friends don't let friends go without a backup."
*Please note that World Backup Day does not in anyway support or endorse Catalogic DPX.