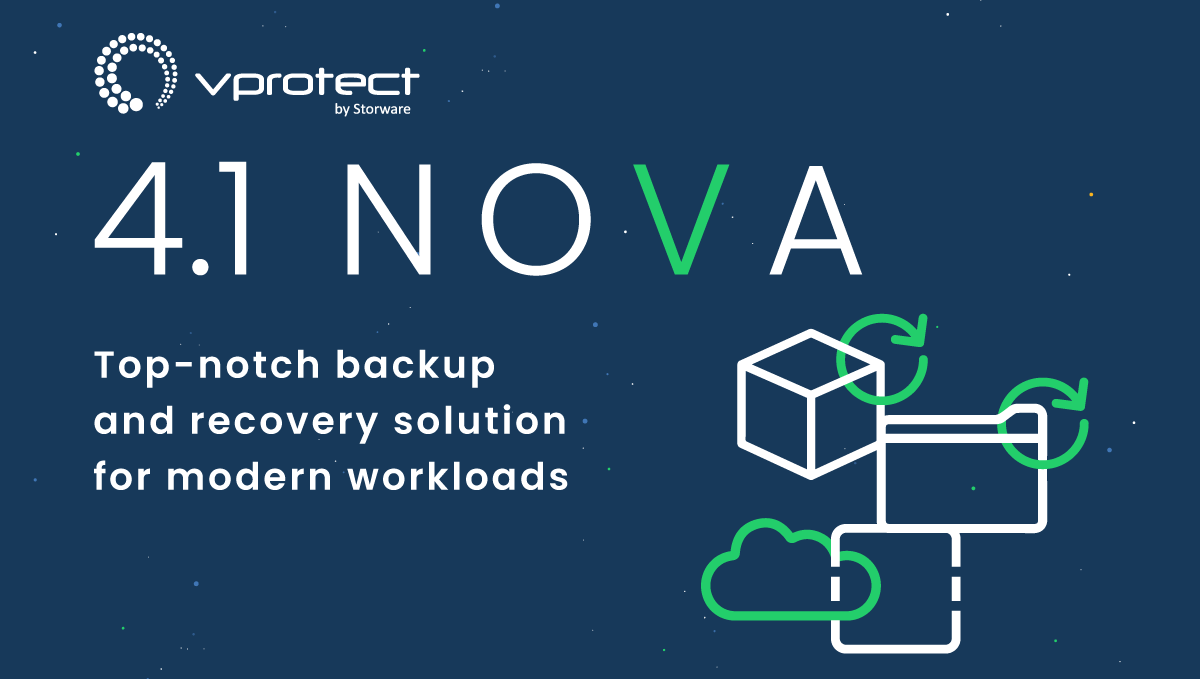 New vProtect Features and Enhancements – 4.1 Update
vProtect enables VM-level protection and can function as a standalone solution or integrate with enterprise backup software. vProtect also provides data protection for Kubernetes deployments.
In the last update, vProtect 4.0 updated/re-organized Web UI, added incremental backup support for ProxMox – the first tool to have this feature, and added CBT backup strategy for RHEV/AHV will improve incremental backup for these hypervisors.
In this recent 4.1 update, vProtect provides the new ability to backup storage providers –backup, restore, mount file systems, RBD volumes, and Nutanix files.
Let's take a look at the vProtect 4.1 new highlights:

Storage provider – Ceph RBD – support for backup/restore/mount of RBD volumes
Backup of Ceph RBD volumes (separate from OpenStack/OpenShift/KVM environments) are now supported. Dedicated policies can protect Ceph RBD volumes directly with option for full and incremental backup.

OpenStack Ceph configurations can be protected at the Ceph cluster level for each AZ.

Storage provider – file system – support for backup/restore/mount of plain file systems mounted on the nodes
File Systems on the vProtect node can now be protected. This means that anything that you mount on the node can be protected using backup schedules for regular file-based backups in both full and incremental format.

Storage provider – Nutanix Files (AFS) – technical preview of support for backup/ restore/mount of Nutanix Files
File-level protection for NFS shares from Nutanix Files.  This allows for incremental backups using CFT API.
If you have any questions, please feel free to contact us. We would be happy to answer any of your questions and provide you with more information.