While we all continue navigating the ever-changing world of data protection, we're always searching for better data protection at more affordable costs, while still maintaining necessary security and compliances. At Catalogic, we do exactly that. We provide you with an array of data protection product options to help fit your environment's needs. For example, our NetApp product options of Cryptospike and Restore Manager provide you with a more in-depth look at your environment from the data protection and search and restore analytics perspective.
Cryptospike is ransomware protection for NetApp, but it's also so much more. Cryptospike provides you with real-time detection, prevention, and recovery capabilities for your NetApp file environments. By utilizing your existing native snapshots, Cryptospike uses a multi-pronged approach consisting of a Black list, a White list and a Pattern learner module to better protect your environment. It also detects immediate day-one threats, so that you know exactly where and on what user profile or device a potential attack took place, and without having to do a full rollback or restore.
With Cryptospike you only restore the infected file or files back to their last known good state within seconds. This cuts down on time and resources tremendously by being able to detect, prevent and recover from a ransomware attack within seconds to minutes, and it doesn't hurt the bank either.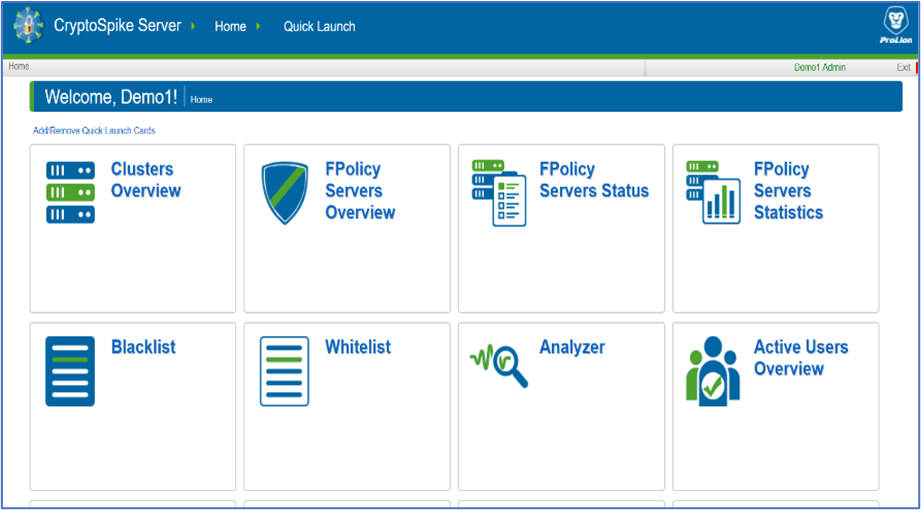 Another aspect of overall data security is data access transparency: understanding which users accessed what data, plus when and how often. Since CryptoSpike is monitoring all user file access, it is ideally suited to track and deliver this information. With CryptoSpike, you can easily examine user behavior down to the level of files and folders. Reports will show you user activity in terms of file opens, closes, deletes, writes and so on. This will provide you with definitive information that a volume, folder, file, etc. was accessed by a given user. CryptoSpike works together with the NetApp FPolicy server, which is required. The FPolicy server will enforce the blocking decisions made by CryptoSpike. For example, if ransomware is detected by the Learner module, the relevant user will be changed to having read-only access, which stops them from further spreading the ransomware. CryptoSpike lets you know which files have been affected, allowing you to do targeted recoveries, rather than having to roll-back an entire folder. Meanwhile, CryptoSpike provides a list of infected files, allowing you to perform targeted recovery from NetApp snapshots. Cryptospike is licensed out per controller-node with pricing tiered out by system size according to the NetApp model number. There are no capacity limitations in terms of total storage, number of files, or number of users, making Cryptospike licensing very easy to manage.
As important as ransomware protection is, so is having the ability to catalog, search and restore your files in a quick and easy fashion. Knowing what you have and being able to locate it in seconds when you need it, even if you have over billions of files, is huge. Catalogic has a solution for that as well, and this is where RestoreManager shines. RetoreManager is a scalable NetApp file catalog with an in-depth data analytics component. RestoreManager provides you with file-indexing, search and restore capabilities for your NetApp environment. With these capabilities, you're able to utilize the multiple search filters to easily locate files, including name, type, file size, creation date, deletion date, and other search parameters.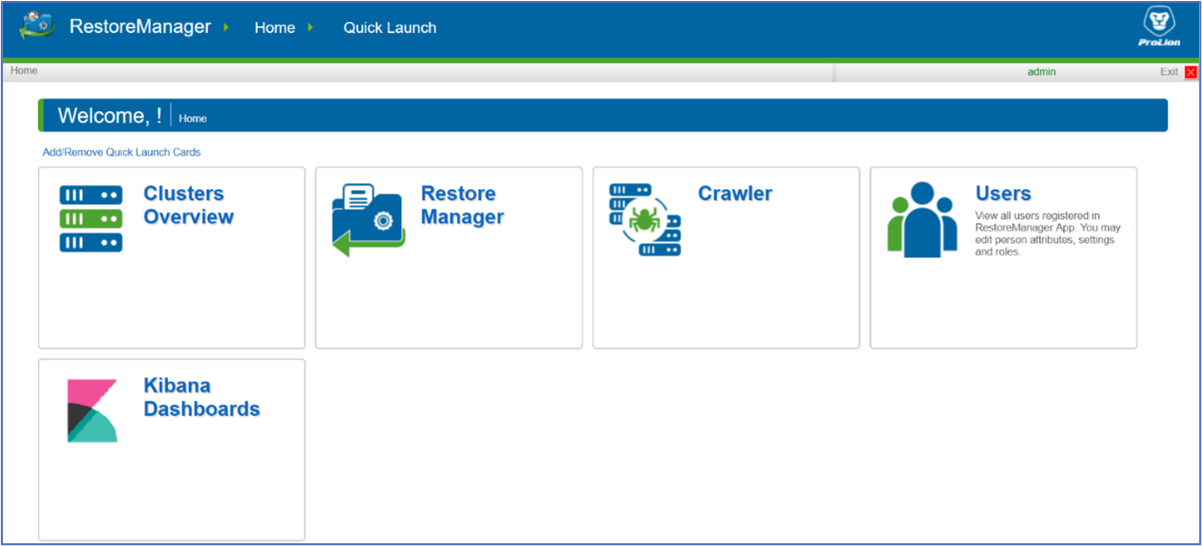 As with Cryptospike, RestoreManager is very easy to use and highly scalable while giving you the option to restore your files to their original or alternate location. RestoreManager communicates to the systems via NetApp's ONTAP SnapDiff protocol and supports all versions of the ONTAP operating system for NetApp primary storage systems. For NetApp SnapVault and SnapMirror targets, RestoreManager works with ONTAP and NetApp Cloud Backup (formerly AltaVault). RestoreManager uses the Elastic Search Database, an open-source solution that has excellent scalability, performance, load balancing and availability. Restore Manager is also licensed out per controller-node with pricing tiered according to the NetApp model number. Again, there are no capacity limitations in terms of users, total storage, or number of files.
If you have any questions, please feel free to
contact us
. We would be happy to answer any of your questions and provide you with more information.
Read More