If you're not in the business of exploiting your own data then you're falling behind your competition. Data is all around us more than ever in today's digital age and to thrive you need to be getting the most from your data.
"Today, more than 5 billion consumers interact with data every day — by 2025, that number will be 6 billion, or 75% of the world's population. In 2025, each connected person will have at least one data interaction every 18 seconds. Many of these interactions are because of the billions of IoT devices connected across the globe, which are expected to create over 90 ZB of data in 2025."
Seagate —The Digitization of the World
Data management is the practice of collecting, keeping, and using data securely, efficiently, and cost-effectively. Every organization with a data footprint should have a data management practice defined. Many organizations when questioned simply don't, or they do the bare minimum, such as buying more storage to house the data, but they don't harvest the data. To get the most from your data a modern data management practice should be defined and continually updated.
With Catalogic ECX we can, with zero hardware, vastly modernize your data management and data mobility capabilities. ECX enables data management capabilities such as automated DevTest, comprehensive data protection, instant recovery, scheduled disaster recovery and offload to cloud. With LDAP integrated role-based access control, self-service too can be enabled for all these killer capabilities via a single pain of glass, enabling fresh and fast data copies to be delivered when and where the business needs it.
A common home for data is within databases due to the fact they can store a large number of records very efficiently and make the records easy to search, find and sort.
Catalogic ECX is a powerhouse when it comes to orchestrating data management for databases, fully supporting Microsoft SQL Server, Oracle, SAP HANA and InterSystems Caché databases running on virtual and physical servers.
We can deliver the following 5 key capabilities for enabling an effective, modern data management practice for databases: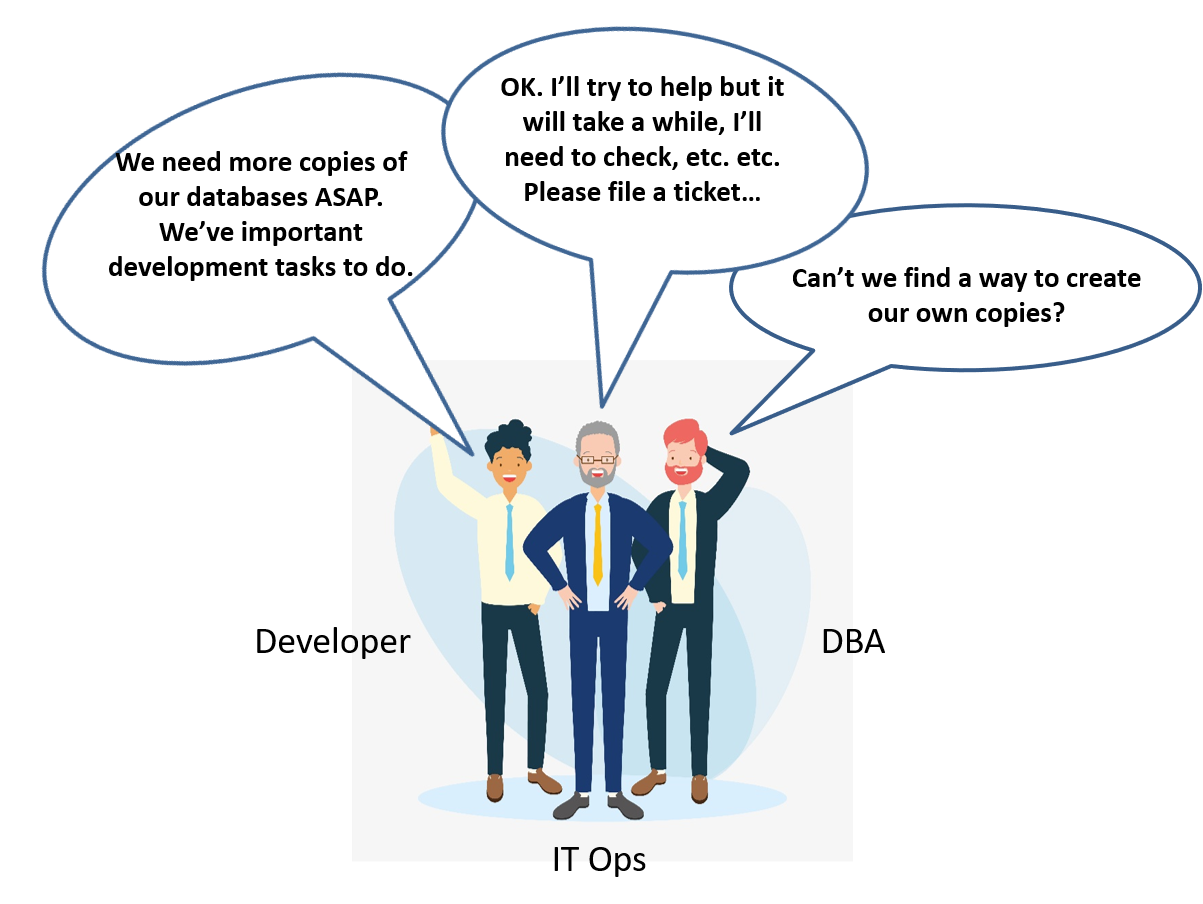 Database cloning in a flash
Enabling fresh and fast copies of production data to be provisioned within minutes for DevTest, reporting, analytics, DR purposes and more.
These databases can then be automatically refreshed as required.
Complete copy data management
Enabling the scheduled creation of snapshots, snapshot offload to Cloud storage or NFS targets, replicas and clones with SLA based retention policies associated with the schedules. This ensures copies are only stored as per the needs of the business to ensure RPOs can be met.
Secure data masking
ECX fully supports secure data masking meaning it can be used to obfuscate sensitive data. With ECX masked data copies can be created which can then be distributed to any number of users. Meaning a single masking operation can service the needs of multiple data consumers.
Simplicity
We have built ECX to ensure it is incredibly simple to deploy and configure. Copies created via ECX have a zero external hardware footprint required with no need for golden off box copies, ensuring we maximize your existing investment in your primary storage. ECX is fully agentless with zero agents involved, all application integration achieved via a dynamic injection of code without any pesky agents and the associated maintenance that comes with them!
Maximum output
With ECX you get the maximum output from your data sat within databases via harvesting the data and creating production performant copies for your needs in a flash. All this via a single HTML UI with granular role-based access control for self-service via your DBAs allowing you to control what data management functions inside ECX they can drive.As you can see ECX brings modern data management capabilities to database owners and infrastructure teams to enable effective data management practices for databases. Check out our Catalogic YouTube videos around ECX's capabilities with databases.

If you are keen to give these benefits a test drive upon your data let us know and we can happily assist with the setup of a proof of concept for free.

The next question I hear you asking is how much does this cost? It's surprisingly cost effective with prices starting as low as $450 a month per controller. We can run you a total cost of ownership calculation to show how much ECX could save your business. Please contact us if you want us to run a TCO analysis for you.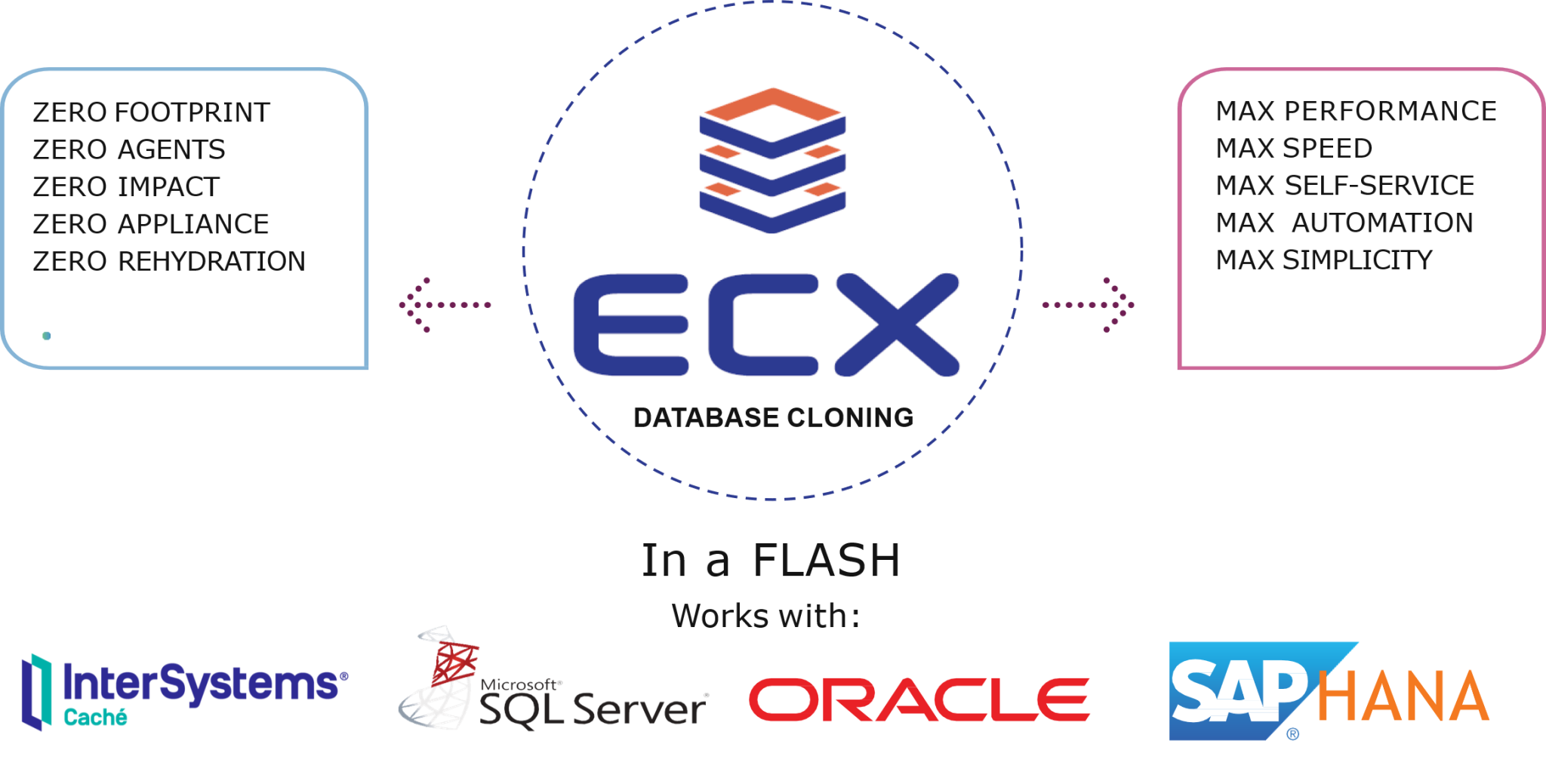 Thanks for reading and if you want to learn more about how you can enhance your business's data management capabilities or discuss anything in relation to data management or ECX please do get in touch with us via info@catalogicsoftware.com.
Read More